Blog Posts - Hans Marius Weihe Ziska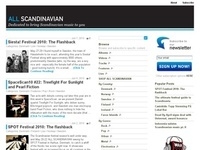 Although named after frontman and songwriter Hans Marius Weihe Ziska, Marius Ziska is a band. And a seven-piece at that (even though no band photo counting all seems to exist). 'Home/Heim' is their second full length and it is an album of...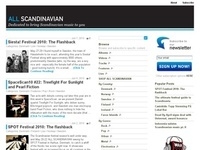 Back in June Faroese singer/songwriter Marius Ziska (formerly known on this blog as simply Marius and full name Hans Marius Weihe Ziska) and his band did a live session for New York based radio station KEXP. Four songs and an interview over 20 minute...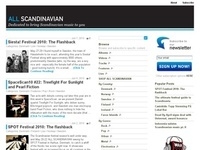 It was in a SpaceScan almost exactly three years ago today (March 20, 2009) I first featured Faroese folk-rock outfit Marius (in essence singer and songwriter Hans Marius Weihe Ziska plus band), who went on to release the great EP 'Masses'...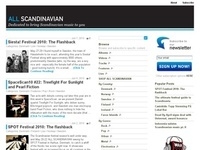 I first featured this Faroese collective of varying size (explanation follows) in a SpaceScan in early April 2010 and have been keeping my eyes on them ever since. Recently Steso's debut EP 'Hákunargenta' – which I'd mistakenly exp...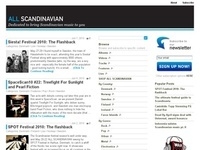 Last year we launched a new feature on ALL SCANDINAVIAN called From the Inbox, which serves two purposes: A) To do something about the rather bad conscience disturbing our sleep, and B) In the process share more of the copious amounts of great music...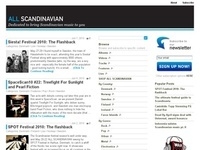 Just realized that it has been over a month since the last edition of From the Inbox. Anyway, here we go again, presenting videos from Vanity Beach and Jonathan Johansson, tracks from Figurines, Marius, Toggi, Firefly Effect and Mono Stereo plus the...