Blog Posts - Hanukkah Menorah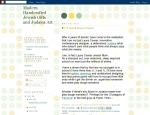 To quote an architect's reaction about my new design; "Dreidels and Menorahs, they go together like bagel and lox."I used my signature theme of Saturn's ring and created a Saturn menorah that you can use by itself or combine it with any...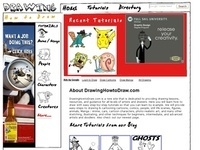 Hanukkah is coming up in a few days. I thought that I would make a Hanukkah menorah drawing tutorial for those Jewish kids out there who don't know how to draw one yet. On the following page, learn how to draw one in easy steps.
Christmas is a holiday that has changed over the years. Its origins are religious as well as with many pre Christian traditions including Christmas trees which is the central part of the holiday. But now, Christmas is quite secular. Aside from the ca...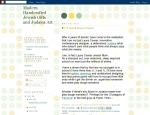 I'm proud and relieved that I finally got my new Magnetic Menorahs out before Hanukkah. I started designing them way back in January, but there were many stumbling blocks along the way. Instead of my usual way of working - coming up with a visual c...
Adam Lambert, Jewish American Idol runner up, had an interview this afternoon with Jewish Journal.com before a concert later this evening. He revealed alot about his family and his Judaism which he terms as "Lightly Jewish". Lambert also...