Blog Posts - Hasbro Toys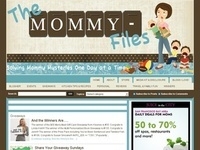 We love to go to the movies with our family and can't wait to see Jurassic World! Have you seen the previews for the movie? It looks intense!! I'm excited to be participating as a member of #TeamJurassic and will be bringing to you... With the Hasbro Play-Doh Dohvinci Super Styler, your budding artist can create beautiful and fun designs in 3D. This easy-to-use styler comes with 3 Deco Pop tubes and 4 design tips so you can create stylish designs only limited by your imagination.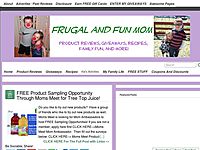 As a mother of 3 with plenty of nieces and nephews, I have figured out that it is never to early to start shopping for birthdays and for upcoming holidays like Christmas 2014. Thanks to Hasbro, I was provided samples of toys for boys and girls that r...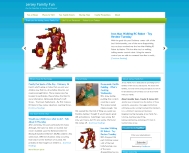 An original article from Jersey Family Fun Jersey Family Fun reviews the Dohvinci Style & Store Vanity from Hasbro, a do it yourself kit for kids. The post Hasbro's DohVinci Style & Store Vanity Kit ~ A Do It Yourself Vanity for Kids... Disclosure: All opinions are my own. Items for review and/or giveaway were provided by sponsor or representing PR agency at no cost. It's so cool that my kids are playing with some of the toys that I played with when I was little. For Rylie, it is My...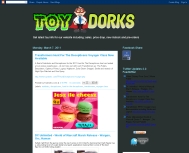 Marvel Legends 2012 Series 3 - Epic Heroes Now AvailableUS AgentNeo Classic Iron ManDr DoomMystiquePunisherDeadpoolhttp://www.toydorks.com/MarvelLegends2012Series03.php...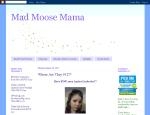 Marvel the Avengers Iron Man Tri-Power Repulsor Armor up and have a blast~!! Worn on the wrist and palm, this projectile blaster is based on IRON MAN's latest MARK VII armor from the upcoming movie, "THE AVENGERS" and features three great play patt...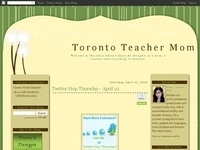 There's a new Hasbro toy in town. Yes, FurReal. It's the brand new FurReal Dizzy Dancers collection, to be exact. I know. My daughter could hardly contain her excitement either. Read more »...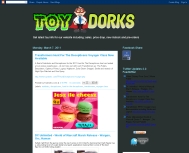 New Deluxe Class Transformers Prime Available - includes WheelJack, Arcee, Soundwave and Laserbeak, Ratchet.http://www.toydorks.com/TransformersPrimeDeluxe.php...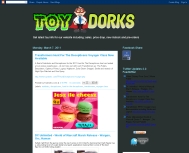 The return of 6-Inch Marvel Legends by Hasbro Toys. Marvel Legends 2012 Series 2 - Each figure contains a part of Arnim Zola. Collect the whole set and you can form this large figure!Wrecking Crew ThunderballMadame MasqueDark WolverineBig Time Spider...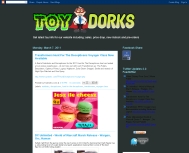 The Return of the original Marvel Legends 6-inch Series by Hasbro Toys - Collect all 7 figures to build TERRAXFigures includes: Thor, Constrictor, Steve Rogers, Ghost Rider, Extremis Iron Man, Hope Summers, Klawhttp://www.toydorks.com/MarvelLegends20...