Blog Posts - Haul-out 2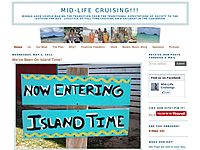 I can't believe it's been almost a month since my last post, especially since I've been having some exiting news for about 3 weeks. On March 10th, we FINALLY put Nirvana in a lift and got her back in the water! After being in the boatyard...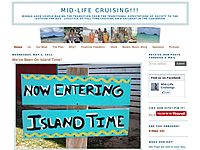 If you read our last post, you know that we've been having some delays in getting Nirvana out of the boatyard. Well, it's happened again! Last Saturday morning, Ken and I grabbed the dock lines, fenders and other gear that we needed to pu...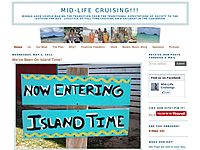 I hate to admit it, but since our Miami getaway we haven't done much with Nirvana. The plan was to have her back in the water before going to Miami, but with the unexpected strut issue that didn't happen. We then expected to finish up the...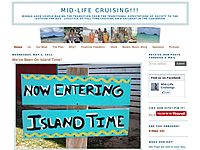 We started 2016 with high hopes to put Nirvana back in the water the first week of January. At just over a year in the boatyard, we were past the point of being ready for a slip in the marina. Boats and boat work seem to have their own sc...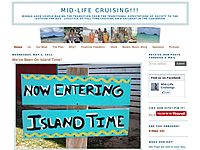 Ken took advantage of one of the few dry days between Christmas and New Year's to install Nirvana's new shaft. This meant also installing a new coupling, stuffing box with packing and hose kit with clamps. Once installed, new zincs and ou...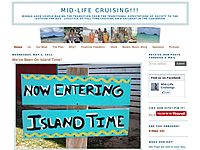 Since getting the shaft and other boat parts, we decided to break away from that project and give Nirvana's bottom some attention. It's been "exposed" for almost a year now and we were finally ready to wash, sand, prime and paint it. This...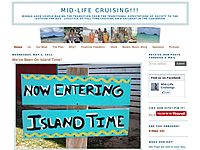 Well, we got the shaft! Luckily, in this case ... it's a good thing!I mentioned in a previous postps that Ken had to cut out our old shaft after taking a look at it when removing the packing from the stuffing box. Ken ordered a new shaft...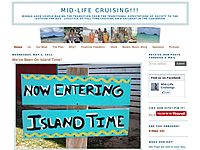 About two weeks ago, Ken removed the packing from the stuffing box. It was no surprise when replacing the packing in Nirvana's stuffing box turned out to be another big project ... that's a boat for ya, right?! Since we'd never replaced t...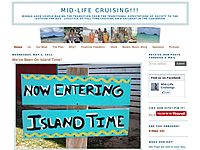 Now that we're settled into our tiny condo, I wanted to write about last month's painting project on Nirvana's deck. Between removing the hardware, removing/cleaning the adhesive from the hardware, filling all the holes with silicone to prevent...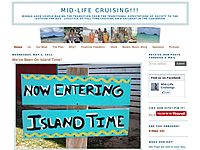 Taking an afternoon break at the New Orlean's lakefrontSix weeks since we've returned from the Dominican Republic ... time has been flying. If you've been following our Facebook page you know that we're FINALLY spending some time at the bo...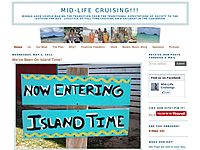 It seems that our days have been filled with work ... some for pay, some not. Weekend ... what's that?! With the hope of avoiding the costs of a property manager when we leave, we've been working on getting our rentals in the best shape p...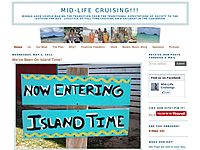 Ken looking things over as Nirvana sits at her new (and temporary) "home".Now that we're just getting settled into the condo and Christmas is on top of us, we should be relaxing for the holidays, right? I guess we love to make things interestin...