Blog Posts - Helpful Books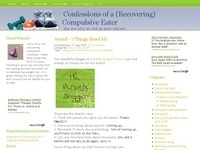 I hope everyone had a great labor day weekend! Vacation was great. We had beautiful, sunny, beach weather, the kids had a blast looking for shells and going in the ocean (when the lifeguards said it wasn't too rough) and it was relaxing. I was...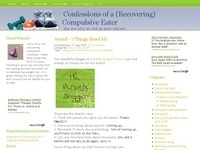 I just got done reading a great book called "A Baby Boomer's Guide to Chronic Pain, The Ultimate Resource for Practical, Effective Advice on How to Live a Full and Active Life While Managing Chronic Pain" by Dr. Michael J. Kaye. A f...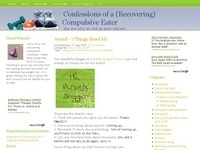 This is a cross post on WATRD. I was lucky enough to get the amazing author of "Wasted: A Memoir of Anorexia and Bulimia", which I wrote about HERE and HERE to write a guest blog for me. Marya has recovered after over 15 years of battling...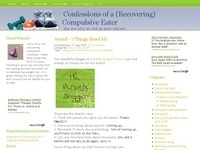 This is a cross post that is also running on We Are the Real Deal. I just got done reading a really great book about recovering from an eating disorder and learning to fall back in love with life and yourself. It's called "goodbye ed, hel...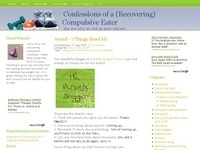 Continuing from the past two posts, here is the last list of 10 "nuggets" I got out of this awesome book "Breaking Free from Compulsive Eating" by Geneen Roth. Scales belong on fish 1. Scales have the power to turn a previousl...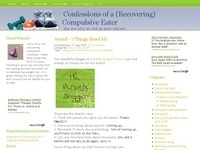 Continuing from yesterday… here are 10 points, the second of a three-part series of notes from this amazing book I just read called "Breaking Free from Compulsive Eating" by Geneen Roth. 1. The first step in breaking free is lettin...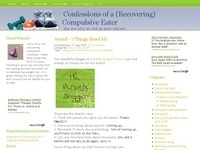 Welcome to the new look of my website! I was feeling like the other one was kinda masculine and serious looking, and wanted to lighten the look up a bit, just as I am trying to lighten up on my compulsive food issues. =) Please tell me what you thi...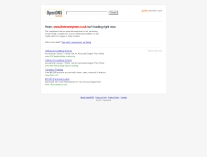 Learn More About Debt Management So That You Can Finally Gain The Financial Freedom You Deserve Debt management is something that can be very beneficial to everyone of you out there that seems to be struggling with managing your finances, which far t...