Blog Posts - Helping Those In Need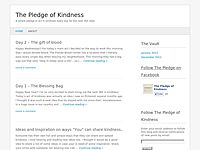 I'm not usually accustomed to giving away my money to the homeless people who I come across, I generally try to give them something more valuable than a few bucks. I give away my blessing bags with toiletries and snacks, I sometimes give...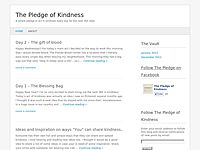 This idea for day 89 is not mine, It has been around for a long time and I have wanted to do this forever! Today was the perfect day for it since I was running around doing errands, I knew I would have lot's of opportunities to stick a few of t...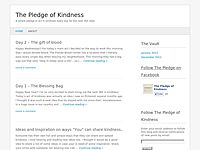 Day 93 and another opportunity for kindness popped right up without even having to think about it! Life is great like that!   I had to make a Home Depot run to get a new fan for my sons room. This time of year I am always drawn into the flower a...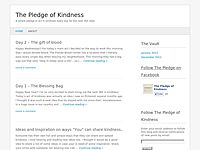 Day 84 was our last day on our camping trip. We were pretty busy this day letting the kids choose all the activities they wanted to do. We played board games, checkers, Tennis, miniature golf, we swam, went to the hot tub, took golf cart rides and ha...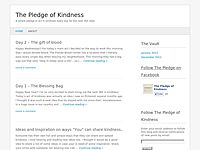 It was a simple act. A simple message. A single image, that blanketed Facebook on Tuesday this week. Unless you live under a rock you probably saw this image at some point on day 85. I along with millions of Americans, both gay and straight, c...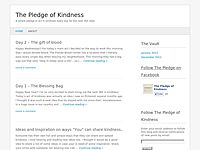 Day 82 was wash day on our camping trip. It's amazing how fast my family can blow through clean towels and dirty so many darn outfits in two days. For some reason though I never seem to mind doing laundry while camping….something about be...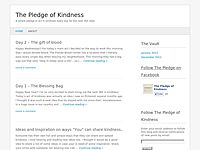 As the title of this blog has implied….it's DEFINITLEY not every day you hear a story about a garbage truck crashing through a house, barely missing the occupants inside. This is exactly the story that last Thursday, hubs and I sat dumbfo...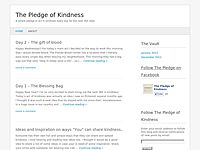 It's rainy, dreary day in Orlando today. Not that I'm complaining…we could use the rain, we haven't had a whole lot of it as of late. Today is the kind of day you'd rather be laying in bed watching movies then out and ab...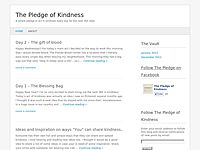 Let's face it, we've all been lost at a time or two. It is especially frustrating when you're in a new city, running late, or have a car full of screaming kids. Been there…done that!! That is why I was particularly empatheti...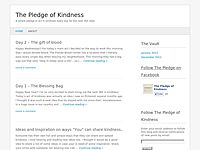 You'll recall about 8 days ago in my post titled "Inspired by love", I blogged about leaving encouraging post-it notes on cars in the hospital parking garage. On that day one of my fellow blogger friends  replied to my post telling...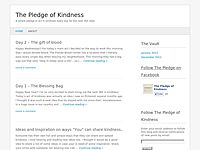 One the best parts of doing The Pledge of Kindness for me personally, has been all the great charities and organizations that I have learned about and been exposed to…even so early on in my mission. Seriously, I am on day 49 (ok really day 50 a...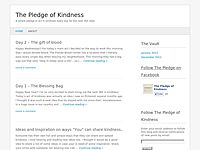 Day 30 holds a special place in my heart and for several reasons. This day has been more than a month in the making and is an act of kindness which I was able to share alongside some of my favorite people. I belong to a special little group of...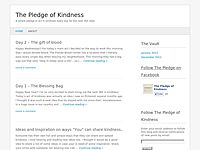 Today's act of kindness came about while doing my grocery shopping. I was just exiting the cereal aisle when I notice an elderly woman in a wheelchair and her service dog (Who I later learned was named Flint) staring at the butter choices. She...