Blog Posts - Highly Sensitive Man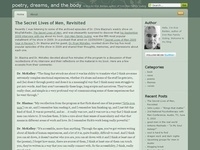 All posts from my original blog poetry, dreams, and the body (an archive of about 350 posts created over the last six years) have been lost due to a software error in the blogging platform. All attempts to recover from … Continue reading →...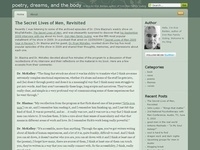 Given that I've been blogging for a number of years now, and given that my circumstances haven't permitted me to write anything new for the last several months, I thought this would be a good time to collect some of … Continue readi...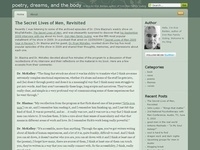 I'm an old samurai married to my sword I own nothing else. I have no home I have no mate I have no status I have no pension. I have only the blue butterfly perched on my finger the osprey … Continue reading →...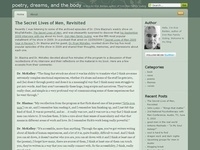 The information that follows describes an important new research study currently being conducted to gather information about life in the workplace as a Highly Sensitive Person (HSP): Tracy Cooper, a doctoral candidate at the California Institute of I...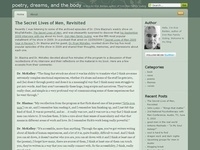 Ted Zeff is a psychologist and author with more than 25 years experience counseling sensitive children and adults. He is considered one of the world's experts on the trait of high sensitivity and is the author of three books on … Continue...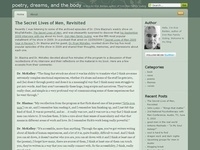 1. Wounded wonder boy I'm having a hard time trying to communicate with a teenage boy I know. He's smart, sensitive, idealistic, fiery, and full of potential. He's also been wounded and traumatized more than he feels he can bear, ...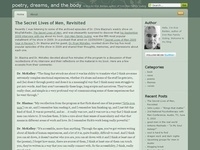 During the past 25 years, I've had the good fortune to be a participant in a number of men's groups. Some were better than others, but in every case I gained something important and useful from the experience. Among other … Continue...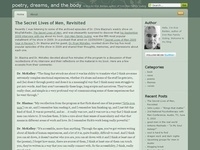 A couple of months ago, I wrote a post called "I am a Highly Sensitive Man" in which I shared some of my history and experience as a man who is a Highly Sensitive Person (HSP). My post was then … Continue reading →...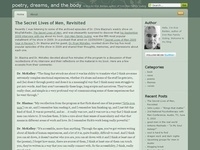 A few years ago, I was attempting to get closer with a woman I liked. We'd been working together for several years and knew one another solely on that basis, but I wanted something more personal with her. I'd been … Continue reading...