Blog Posts - Historical Travel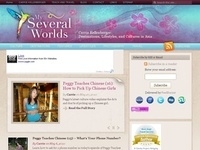 It's exciting when someone visits us in Taiwan. Seeing Taiwan through someone's eyes for the first time is rewarding, especially when it's your sister. Continue Reading →...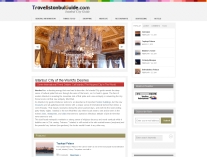 Istanbul Archaeology Museums consists of three museums that they are Archaeological Museum, Ancient Orient Museum and Tiled Kiosk.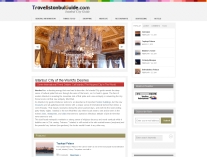 The Turkish and Islamic Arts Museum situated in Sultanahmet Square in Eminonu, Istanbul, which it was built in 1524, the building was formerly the palace of Ibrahim Pasha who was the first grand vizier to Suleiman the Magnificent. After Ibrahim'...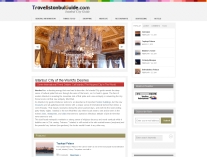 The Galata Tower (Turkish: Galata Kulesi) is one of the highest and oldest towers of Istanbul. 63 meter (206 feet) high tower provides a panoramic view of the old town — is a medieval stone tower in the Galata district of Istanbul, Turkey. Original...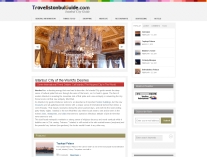 The Hippodrome (Turkish: Sultanahmet Meydani, At Meydani) was a circus that was the sporting and social centre of Constantinople, capital of the Byzantine Empire. It was built by the Roman Emperor Septimus Severus in 203 AD, the Hippodrome enlarged a...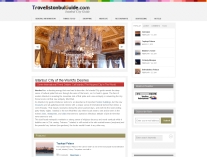 The Sultan Ahmed Mosque, the mosque is popularly known as the Blue Mosque has also become a popular tourist attraction in Istanbul.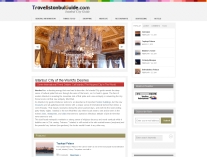 Hagia Sophia is a great architectural beauty and an important monument both Byzantine and Ottoman Empires. The museum has always been the precious of its time. Hagia Sophia (means "Divine Wisdom") is a former Orthodox patriarchal basilica...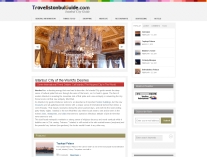 The Topkapi Palace ("Palace of the Cannon Gate") is one of the most popular tourist attraction to visit, Istanbul, Turkey. The palace was built in between 1466 – 1478 by one of the Ottoman Sultans who is Sultan Mehmet II. Topkapi Pa...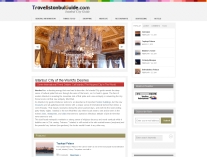 The Dolmabahçe Palace (Ottoman architecture) is one of the most glamorous palaces in the world, situated on the European side of the Istanbul, served as the main administrative center of the Ottoman Empire from 1856 to 1922, apart from a twenty-year...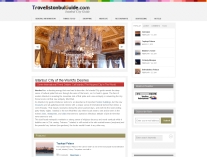 The Maiden's Tower (Turkish: Kız Kulesi), also known in the ancient Greek and medieval Byzantine periods as Leander's Tower (Tower of Leandros), sits on a small islet located at the southern entrance of Bosphorus strait 200 m off the coa...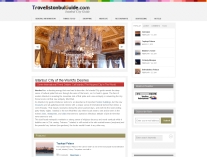 PB52QE23U7K6 Ortaköy Mosque (Turkish: Ortaköy Camii, Büyük Mecidiye Camii (Grand Imperial Mosque)) is one of the most beautiful samples of the Baroque architecture in Istanbul. Location :  ( European side of Istanbul ) On the coast in Ortaköy N...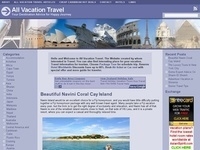 Have you ever heard that experience is valuable than reading? I'm talking about traveling and I'd like to tell you that I agree with this statement. Specially, when you study about history of each country, I think some of you may have some questi...