Blog Posts - Hnědá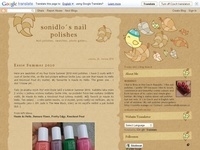 Jaká smůla, že už nemám krásný černý stín z dua od Gabrielly Salvete! Spadl mi na zem a rozbil se. Měla jsem v plánu koupit nový, jenže z naší drogerie zázračně zmizel. Tak jsem hodila do košíku alespoň duo 03 se stínem okrový...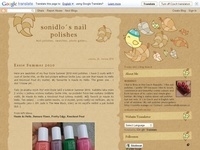 Neuplynula dlouhá doba a musela jsem vyzkoušet nail art s potravinovou fólií znovu. Použila jsem laky Rescue Beauty Lounge Fortissimo v barvě kávové sedliny (lógr) a China Glaze First Kiss, který není čistě bílý, ale mléčně bílý a...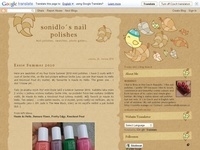 Na našem červnovém srazu s Borůvkou mě čekalo velké překvapení. Dostala jsem totiž vzorky Barry M Dazzle Dust stínů a nějakých rtěnek! To byla radost! Tolik barev pohromadě :) Dazzle Dust stíny jsou velmi dobře pigmentovan...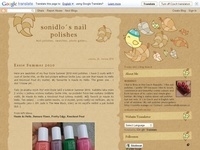 Dnes uvidíte barevné laky na nehty značky EBD, se kterými jste se u mě poprvé setkali v tomto příspěvku. Podle mě zkratka EBD souvisí s názvem European Beauty Distribution, a.s., což je dodavatel nehtové kosmetiky u nás a provozovatel...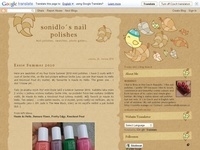 Některé z vás zajímaly laky značky Four Seasons, které jsem zmiňovala v příspěvku o mých nových nákupech. Můžete je vidět dnes, všechny ve dvou vrstvách. Zleva/From left - Four Seasons 77, 67, 30, Dermacol Mineral Power 5...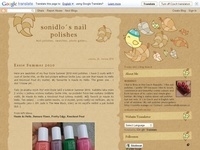 V dubnu jsem vám ukázala dva nové laky na nehty od Gabrielly Salvete, korálový a jemně nachový. Hledala jsem jim v mé sbírce co nejvíce podobné odstíny jiných značek, abych je s nimi mohla porovnat. Seshora dolů/From top to bott...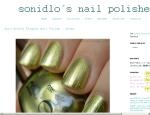 Jakmile jsem začala na blogu upřednostňovat češtinu, přibyli mi nějací noví zahraniční čtenáři. Je to mimo mé chápání a malinko mě to stresuje, protože jim toho asi moc nenabídnu. Uvidíme. Moje poslední líčení oka na blog...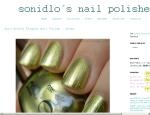 Hi my readers, I hope you won´t mind another eye makeup post. I made a blue look today. The main color I used is a blue eye shadow called Sophie Eyes from Our Rock Minerals. How do you like my look? I promise that the next post will be about nail po...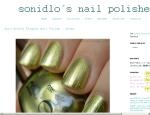 In January I made a post about my creme lipticks. Now I´d like to show you my four shimmer lipsticks. The Czech video is of a bad quality but I am sure the swatches below will be enough for you. By sonidlo, © sonidlo´s nail polishes, a nail polish...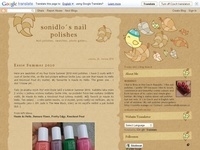 In August 2011 I won some products in a giveaway on Marion´s blog. Today I tried three of them, the Silk Naturals eye shadows. Here they are. By sonidlo, © sonidlo´s nail polishes, a nail polish blog. V srpnu roku 2011 jsem vyhrála několik pro...