Blog Posts - Hope For Paws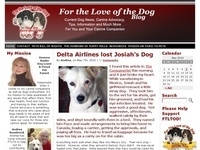 When momma dog went missing two weeks earlier a kindhearted neighbor woman did what she could to help the five orphaned stray puppies but the situation wouldn't last. Thankfully Lucky Puppy Rescue contacted Hope for Paws… Didn't you...
O The Katniss Wall partilha com vocês outro vídeo da Hope For Paws, na esperança de encorajar a consciencialização para a causa animal. Desta vez temos o momento do resgate da cadela Miley, que vivia doente, com problemas de pele e nutrição, n...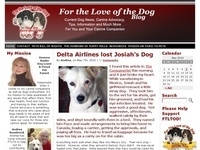 You can see by Cadence's face, she's had it rough, most likely used as a bait dog.  She's wounded, injured an in pain but amazingly, when a hand is reached out to her she accepts it.  Not only is she being rescued from hell and be...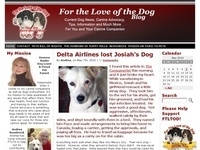 Rescuers are a special breed of people.  For them, going above and beyond is the norm.  There are so many wonderful rescuers out there and Eldad Hagar with Hope for Paws is definitely one of them.  Working with Annie Hart of the Bill Foundation, E...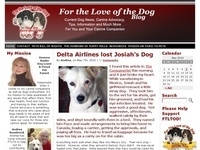 ASPCA announced it's 2012 Humane Award Winners and one of those is a blind dog that was rescued from a trash heap who captured hearts world wide.  The video, shown below, brought me to tears.  Tears of heartbreak that any living creature shou...