Blog Posts - Hot Off The Hook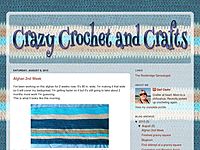 I mentioned in a previous post that I was working on a curtain for my small dining room window. Well I finally finished it this evening and hung it up. I really like how it looks. It covers up that mini blind and significantly cuts down on the light...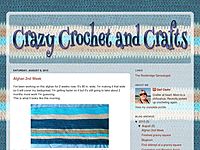 Hot Off The Hook!! I just finished crocheting my throw rug this evening. It needs to be blocked to square it out some but otherwise I am very pleased with how it turned out. Here's a photo of it.It's made entirely of cotton yarn. I used 2 stran...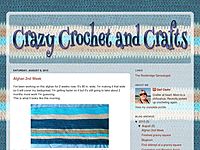 I finally finished my "scrapghan", YAY! I brought it with me to work on while I was visiting my brothers and sister-in-laws who live in Florida. I've been here a little over 2 weeks and will be leaving tomorrow to head to Tucson, AZ to visit my best...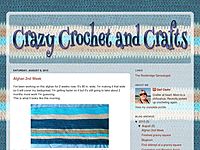 My daughter was in need of a small bathroom rug for in front of the tub, so I whipped one up for her. I used 2 strands of yarn and half double crochet so that it would be nice and thick. It didn't take me long to do, I worked on it off and on d...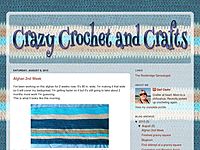 I have been wanting to make an organizer for my crochet hooks ever since I got my new cushion grip hooks. I checked out a few patterns and then decided to just wing it and come up with my own.It didn't take me very long to make, a couple of hours yes...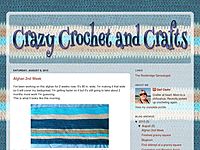 After I crocheted my purple tone scarf I decided that I needed a matching hat. I used a slightly contrasting color yarn, called Orchid, to start off my hat. I don't normally wear hats in the winter and a regular tight knit or crocheted beanie i...