Blog Posts - Hot Soup Tantanmen of Little Kodo is now available at Buendia Food By The Court (BFBTC).  In the past few days, I was able to visit their food stall located at BFTC Sen. Gil Puyat Avenue corner Bautista and Finlandia Streets, Brgy. San San Isidro, Makati Ci...
Soup Name:  Dried Beancurd and Ginkgo Nuts Dessert   Traditional Chinese Name: 白果腐竹糖水 (bái guǒ fǔ zhú táng shuǐ)   Introduction: This is a great hot "sweet", otherwise known as a dessert that is said to help ...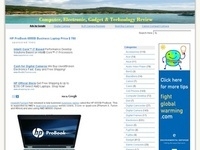 Christmas is only less than half a day away, and you're pretty much in hot soup if you have not bought a gift for your beloved. Datamancer's Sojourner keyboard may be a candidate, especially if the recipient is known to have a great love...