Blog Posts - How Managers Receive Feedback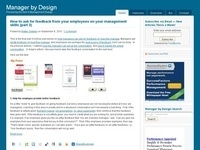 Providing feedback increases employee engagement, so is this something that managers are encouraged to do – at all? And do managers receive any feedback on the feedback they give?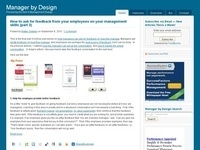 The annual performance review is an artifact that reveals basic managerial practices, or lack thereof. Use it as such. read more...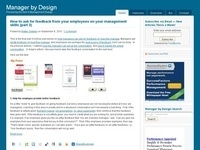 It's time that we look closely to see how managers get quality performance feedback. Compared to other careers, both high profile and low profile, it's pretty bleak. read more...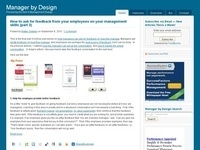 Let's look at some entry-level jobs to see where they get performance feedback. Then lets compare their feedback to where managers get feedback. There's quite a contrast. read more...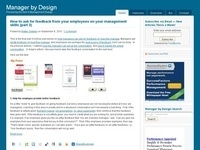 Have you ever considered hiring a third party management coach to improve your manager's skills at people and team management? Here's are some reasons to consider it. read more...