Blog Posts - Hp Laserjet 4250 4350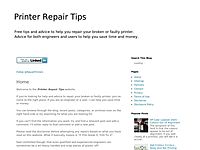 Very faint print, or blank pages, on a HP LaserJet 4200/4300/4250/4350 can be caused by the toner cartridge earth contact on the left hand side of the printer frame coming out of place. You might also notice that the toner cartridge doesn't seem t...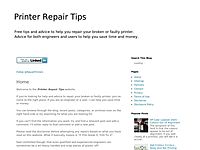 If you get a grinding and knocking noise from a HP LaserJet 4250 or 4350, the problem is the swing plate assembly and / or fuser. The swing plate assembly is a metal bracket with two plastic gears on it and drives the fuser.The problem is that the...