Blog Posts - Hunger Cues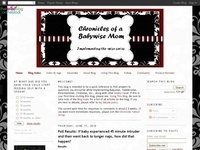 As I was writing the post on PDF, I realized I did not have a post on hunger cues. I know that as a first time parent, you often wonder what physical signs mean baby is hungry. Sometimes you even wonder that with subseqent children because every baby...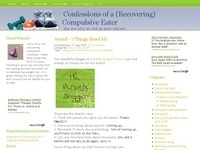 My triathlon training continues to be moving along nicely. In fact, this morning, I am proud to report that, for the first time, I swam 16 laps in the pool without stopping! (Sixteen laps is the eqiuvalent of 1/4 mile, which is the distance of the sw...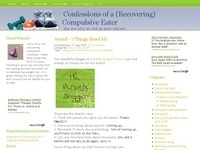 I'm still struggling a bit with a certain aspect of my hunger cues. I guess all the bingeing I've done all these years has my system thrown off a bit. Like most people, I'm assuming, I feel hungry when I wake up in the morning. The...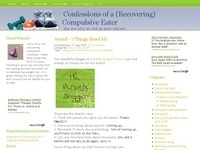 HOLY BLOGGIN' MOLY! Somehow I've been lucky enough to be guest blogging on two amazing websites last night/today – Eating Journey and We Are The Real Deal Sadly, Michelle@Eating Journey has decided after much soul searching to sto...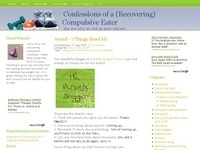 I had "one of those days" yesterday. Even after being binge-free for over two years and feeling really good lately – making some big strides with not getting on the scale for a full month, listening to my hunger cues and my genera...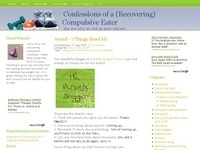 So I got on the scale on Friday as planned and as I sort of feared, I have lost 2.5 lbs in the last month. (Part of it is from the stomach virus I had and I think the other part is that, shockingly, following my hunger cues has me eating less. Who w...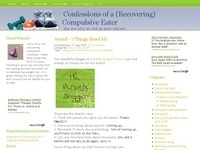 So I went to see my therapist a couple of days ago and as always, the appointment was great. I see him once a month, a far cry from when I had to do a brain dump on him every week. Now it's just for me to touch base on certain issues [...]...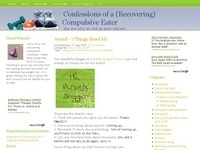 Ugh! Last night I felt so gross and bloated. I felt like how I used to back in my binging days. I felt like I ate everything in my house that wasn't nailed down. I was overstuffed, bloated, very uncomfortable in my skin and just blah. I re...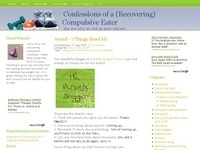 It's been over two years now that I've been abstinent / binge-free. Though I'm in recovery from 30+ years of compulsive eating and binging, I do still have my struggles. However, there are some things that I have learned along th...