Blog Posts - Ibm Connections Cloud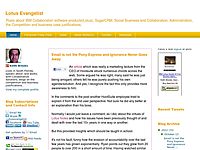 Who knew so many people still had Lotus Quickr? See IBM I told you people love it still.There are many things to think about during a migration of data, most of which you as the client will not think about, or even know about, until you have moved an...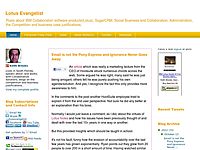 My last Lotus Quickr customer is moving off of Quickr by December 31st.I love Quickr, still do, but time marches on and maybe you found yourself looking at Quickr wondering:How do I secure this box? You have options, and hopefully have used them, but...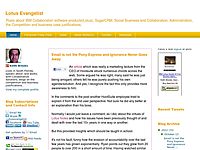 As a non developer, this was easier than I imagined it would be, once help arrived from my friends.I have a Lotus IBM Quickr customer, my last one, so any Quickr sites, contact me I am available! Anyway, I am moving them from Quickr to the IBM Connec...