Blog Posts - Ibm Quickr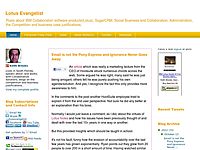 As a non developer, this was easier than I imagined it would be, once help arrived from my friends.I have a Lotus IBM Quickr customer, my last one, so any Quickr sites, contact me I am available! Anyway, I am moving them from Quickr to the IBM Connec...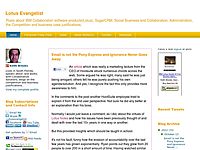 An article which was really a marketing lecture from the CEO of Hootsuite struck numerous chords across the web. Some argued he was right, many said he was just being arrogant, others felt he was purely pushing his own agenda/solution. And yes, I rec...