Blog Posts - Ice Rescue Equipment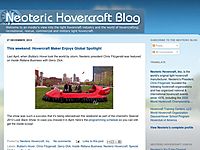 June 29 is National Rescuers Day in Poland. What perfect timing that WOPR christened and launched their new Neoteric Rescue Hovercraft in Szczecin, Poland right before National Rescuers Day. Their hovercraft was purchased from Neoteric's dealer in...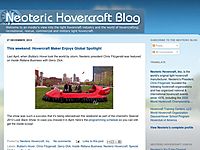 The following article about the Branch County Sheriff's Department's Neoteric rescue hovercraft was published in Michigan's Shoreline Magazine ...Branch County hovercraft can helpmake ice rescues saferby Christy Hart-HarrisSgt. Rick Holtgrave pilots...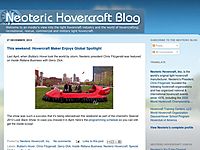 On a recent Saturday morning, five men walked out on ice-covered Muskegon Lake in Michigan for a little ice fishing. But they faced a real catch! Around noon, they noticed changes in the ice and headed back to shore. Two of them fell through the melt...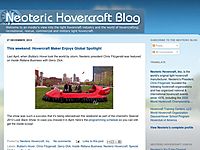 The spring melt is well underway in many parts of the world, and those areas where first responders have a Neoteric hovercraft available for ice rescues are exceptionally well-prepared. Those that don't? Well, you might want to watch this video abo...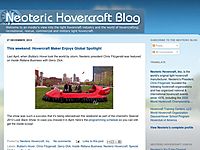 On Sunday, first responders from the Onset Fire Department used their Neoteric Workhorse hovercraft to rescue 10 deer that had fallen through the ice at Long Beach Point in Wareham, Massachusetts ...Video by David G. Curran, Satellite News ServiceThi...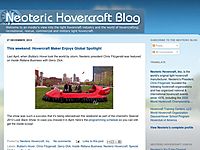 From ice fishing to ice rescues to winter recreation, the Neoteric hovercraft is a one-of-a-kind ice vehicle. Ride along with Neoteric president Chris Fitzgerald on the icy Wabash River and see why ice is no obstacle for a HoverTrek™ ...Watch...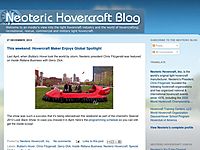 The North Muskegon Fire Department in Michigan, which has utilized Neoteric rescue hovercraft for three decades, hosted an inaugural statewide Ice Rescue Conference and Education Day Saturday, attended by numerous fire and rescue departments and the...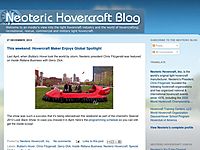 You've seen the news video of last weekend's ice rescue practice session with the Perry Clear Creek, White River and Hazleton Fire Department and their Neoteric rescue hovercraft. Now check out this eye-in-the-sky view: excellent drone footage of...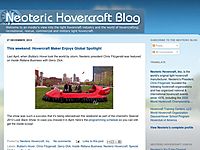 Yesterday Filip Przybysz, Neoteric's Vice President of Marketing, fell through the ice on a frozen lake – on purpose! Filip took on the role of victim during an ice rescue practice Neoteric and Hovercraft Training Centers conducted Saturday for t...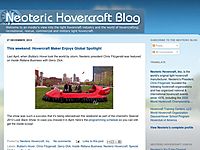 "Walking in a Winter Wonderland" is a popular song right now. But that walk - or ride - can quickly turn into a nightmare when you're on thin ice. Statistics show that the most frequent victims in ice rescue operations are animals, children, ice fish...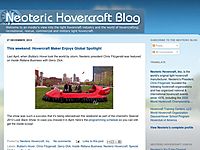 Dan Brown, an optometrist from Olney, IL, isn't new to hovercraft. He owned the Hovertechnics craft below for 15 years, but hardly used it. "I'd had no training … and I wasn't that confident in it. I probably flew it only 5 hours or so over...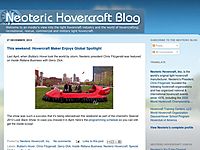 Ice rescue missions may be at an all-time high this winter. It's been so cold for so long that the Great Lakes, which hold nearly one-fifth of the surface fresh water in the world, are almost completely covered with ice for the first time in two de...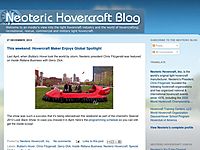 How can a rescue agency determine if a hovercraft would improve their first responders' rescue capabilities – especially in ice rescues? An excellent way is to take a hovercraft flight training course. That's exactly what the University of...