Blog Posts - Ice Rinks
London looks brilliant any time of the year but in the build up to Christmas London dresses up in its very best festive lights and trees pop up all over the city. I'd love to show you a few of the fabulous sights to enjoy right now in London. &...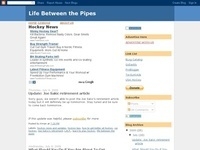 This post is going to be used to stop all the fuss about equipment. You don't need the most expensive equipment to be a better goalie!! Patrick Roy didn't have the options that we have nowadays and he still did quite well if I might say so myself.I s...