Blog Posts - Ignacio De Loyola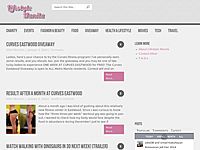 For a Php50M production, this is as close to a religious biopic as you can get! Spanish actor Andreas Muñoz stars in "Ignacio de Loyola," a full-length feature film about the saint and founder of the Society of Jesus.  It is an incisive and thril...

Leído y tomado de http://bismarck77.obolog.com/infiltracion-jesuita-iglesia-evangelica-164863EL SILENCIO DE LOS CORDEROS Breve exposición de la existencia, manejos y finalidad de la Orden Jesuita "Oí otra voz del cielo, que decía: Salid de e...