Blog Posts - Illinois Commerce Commission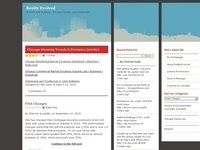 Posted at Realty Evolved The Illinois Commerce Commission has just approved a $67 million rate decrease, $17 million more than the $50 million decrease ComEd proposed. Because of the Energy Infrastructure Modernization Act (EIMA) or smart grid law, a...
When looking at Chicago-area properties to purchase in 2013, my girlfriend and I preferred the house we bought be "cheap" to heat and cool as we suspected utility bills would keep getting more expensive. Luckily, the home we live in "fit the bi...
The Illinois Commerce Commission Friday is expected to vote on an order that would pave the way for Commonwealth Edison to install transmission lines along Kreutzer Road in Huntley, taking land from a longtime farm family who believes the lines are n...