Blog Posts - Indian Government Affairs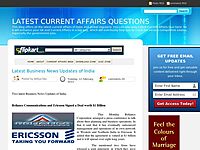 India's First Women-Only Bank (Bharatiya Mahila Bank) was inducted by the Indian Prime Minister Manmohan Singh. The purpose of the bank is simple to help women financially. The initial funding of the bank is 10 billion rupees and the government wil...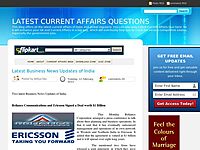 The term "tax" is very common to us, but the "tax system" is indeed very complicated. There is different type of tax systems in different countries. Tax is generally a government's income or a sum of money taken by a country's government...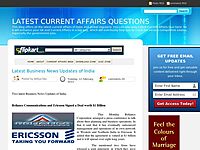 On the eve of Monday of this current week an official declared that India's first Cyber Forensic Laboratory(CFL) has now been set up in Tripura.It is currently situated at the Tripura High Court, where it will be responsible to provide all sorts...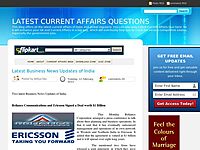 NSDA Approval                     The Union Cabinet gave its green signal for constituting a fully autonomous body, which will be called as National Skill Development Agency(NSDA). Eventually this new body will subsume the Natio...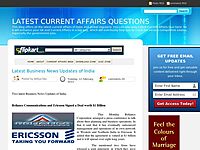 Recently India has signed a few key agreements cum MoUs(Memorandum of Understanding) with some of the countries in 2013. These agreements will have importance of their own, as it will provide advantages to the country for sure. Today we will talk abo...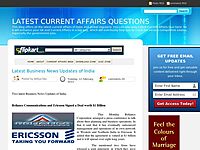 Country's Current Account Deficit (CAD) has soared into record heights of 6.7% of total GDP in 3rd quarter of the financial year. The reason for this high deficit is the heavy oil and gold imports and some muted exports in that time being. Eventua...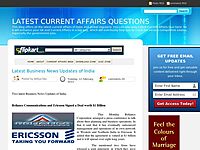 The Small Industries Development Bank of India or better known as SIDBI recently inked Memorandum of Understanding (MoU) with Egypt-based Social Fund for Development (SFD) and the World Bank. The MoU was signed in the presence of H E Dr Mohamed Mor...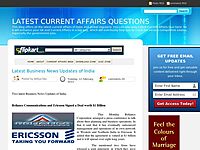 Government Approved 12 FDI Proposals The Indian Government said that it has finally approved 12 FDI proposals worth over Rs 2.6k Crore (approximately Rs 2,609 crore). These twelve FDI proposals eventually include the proposal of Pharma firm Claris...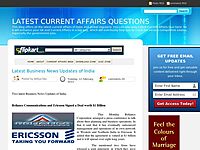 India-US Bilateral Trades                       The bilateral trade between India and United States (US) is likely to touch the huge $500 billion mark in next 10 years. This has been said by the US-India Business Council (USIB...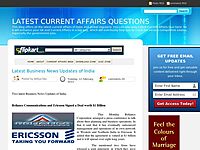 Time-Bound Services Bill by Cabinet The Union Cabinet of the Government of India approves an important Bill to provide time-bound delivery of various key services like birth and death certificates, pensions and passports to the people of India. Th...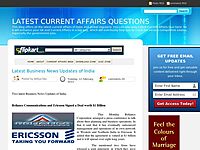 Disinvestment of India Finance Minister P. Chidambaram said that the Indian Government wants to raise at least Rs 40,000 crore from the stake sale in Public Sector Undertakings (PSUs) in the next fiscal year, which is starting from April 1, 2013. He...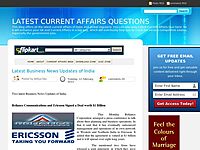 Reputed rating agency Crisil today reveals that the Government of India is not at all likely to complete its revenue growth target, which it had set for itself, for the next fiscal year due to it's over ambitious estimation from spectrum sale and d...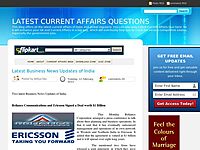 Today the Finance Minister of India Mr. P. Chidambaram on his Budget 2013 speech at Lok Sabha said that the Indian Government has sanctioned a fund of Rs 2,000 crore for scien...