Blog Posts - Inheritance Laws The EU Successions Regulation 650/2012 will come into force on the 17th August 2015. This EU Regulation is not applicable in the United Kingdom but is applicable in Spain and the rest of the EU for British citizens. Therefore, in case you have assets...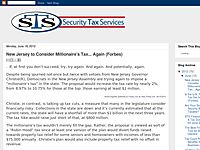 You've spent years of your life building a successful small business. How do you protect your operation from being destroyed by legal proceedings, natural disaster, or even sudden death? The Intuit Small Business Blog recently presented attorne...