Blog Posts - Inspirational Quotations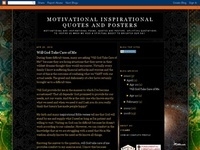 Certainly evildoers deserve punishment but there is a great difference between God's justice and ours. The problem is that man thinks of justice in a different way than God. We believe that justice has been served when the perpetuators of crime or...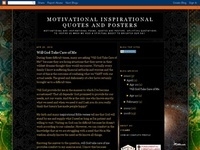 When I read the following Bible verse, in those quiet moments when my mind is roaming free, I often wonder how God made us and why. I Corinthians 12:12-20 tells us, "Now the body is not made up of one part but of many. If the foot should say, 'bec...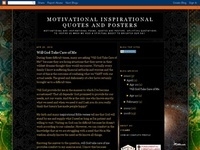 I often wonder if there is a better way of bringing souls to Christ than to visit, leave pamphlets and invite people to join me at church. I know that many are hungry...no starved...for what our Savior has to give and are just waiting for an invitat...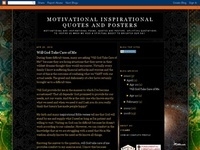 I recently had a moment to reflect on the joys of being a Christian and I would like to share my experience with you. On a recent lengthy car trip with my daughter, we had a chance for some mother-daughter conversations as well as moments of comforta...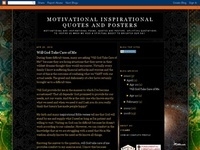 Recognizing the need for charity is perhaps the springboard for giving. I know very few people who would knowingly be stingy if they knew that a person of their acquaintance was in need. However, many fail to stop and think about whether another is...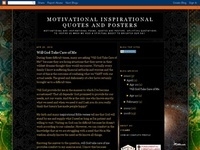 Since I made my first post on this subject some of the mind your own business quotes and sayings that have been posted as comments have literally cracked me up! I'm relatively certain that the circumstances in which these statements were delivered w...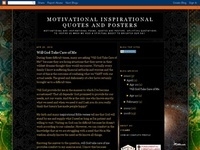 Minding your own business should be at the top of any list of health tips. In my humble opinion, breaking the habit of being nosy may be just as beneficial to your body as diet and exercise. How many times have you been guilty of "sticking your nos...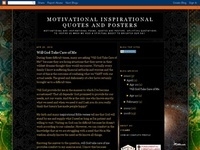 One of my favorite quotes about eternity is that it seems like a long time coming but once it arrives you hope that you don't want it to end quickly. Ponder this quotation and you will undoubted see the urgency to keep ourselves focused on eternity...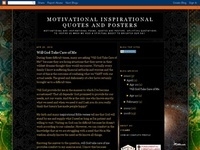 If I threw out a few mind your own business quotes today would you think I was being a smart aleck and be insulted? Can such a harsh statement possibly be motivational? This depends on whether or not you are willing to realize the benefits of mindi...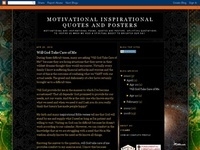 Buy Posters at AllPosters.com Quotes about change are important and would you like to know my opinion on why this is so? If you are still logged in and reading beyond the question mark punctuating the opening line to this paragraph I must assume tha...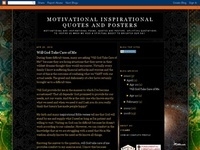 One of my favorite patience quotes from the Bible is taken from Psalm 27:14. "Wait on the Lord and be of good courage, and he shall strengthen the heart." Young people seem to always be in such a rush to meet deadlines, accomplish goals and get to...