Blog Posts - Internet Contracts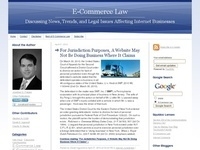 I recently became a monthly-contributor for The Rouse, an online business magazine for entrepreneurs and emerging businesses. My first article ("Is an Internet Contract Enforceable?") was published last month and my next article should be p...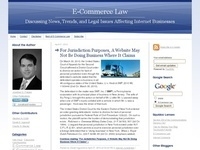 Last Friday, I had the pleasure of appearing on Episode 280 of This Week in Law with host Denise Howell and fellow guests Lindsey Rogers Cook, a data report for US News & World Report, and Professor Greg Vetter, of the University of Houston Law C...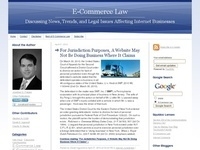 In earlier posts in this series, we discussed the first six oessential elements of website Terms of Use or Terms of Service (TOS), a website operator's contract with its website users. The next and final key element of such contracts is: 7. Amendment...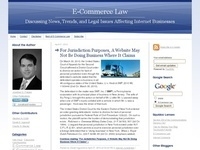 There are seven essential concepts which must be addressed in effective website Terms of Use or Terms of Service (TOS): (1) permitted use – that is, the specific uses to which the website may be put and any restrictions on use imposed by the websit...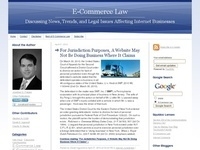 Before our recent two-month hiatus, we were discussing that most effective Terms of Use (or Terms of Service (TOS)) include seven key concepts: (1) permitted use – that is, the specific uses to which the website may be put and any restrictions on u...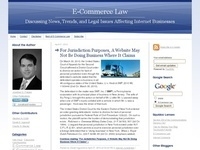 As we discussed in previous posts in this series, most effective Terms of Use (also known as Terms of Service (TOS)) address seven key concepts: (1) the uses of the website and its services which are permitted by the website operator; (2) the manner...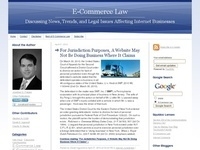 As we discussed last week and the week before, most effective Terms of Use (also known as Terms of Service (TOS)) address seven key concepts: (1) the uses of the website and its services which are permitted by the website operator; (2) the manner in...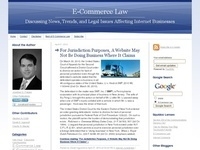 As we discussed last week, most effective Terms of Use (also known as Terms of Service (TOS)) address seven key concepts: (1) the uses of the website and its services which are permitted by the website operator; (2) the manner in which user-created c...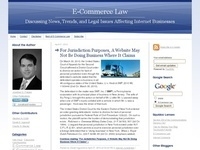 Terms of Use, also known as Terms of Service (TOS), describe the terms and conditions which govern the relationship between the user of a website and its operator or publisher. From a legal standpoint, the Terms of Use may be the most important page...