Blog Posts - Investment Idea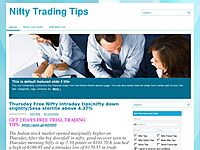 First day of the week, market surged above its level and trading in strong bull note. Sensex grow above 300 pts or +1.40% at 23319 while nifty trade above 6900 gains +1.33% or 90.95 pts to 6949.45 . Both nifty and sensex indices started with a strong...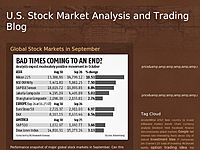 When my sister in law became Tupperware's member recently and shared some of the business dynamics, and internals of the company I got so thrilled that I immediately bought $200 worth of products and went on to search if it is listed on Indian bourse...
Public Sector Banks stocks have fallen like house of cards on the back of heavy portfolio selling fearing the exponential rise in non performing assets in coming months. The gross and net non-performing assets of almost all public se...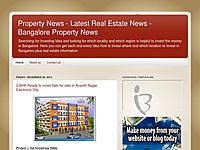 The Union Cabinet has approved the bill to set up a regulator for the real estate sector with provisions for jail term for the developer for putting out any misleading/beguiling information or advertisement about projects.The Real Estate (Regulation...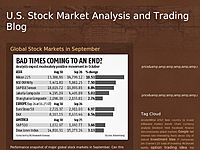 AT&T paid around $1.8 as dividend in last 4 quarters on an EPS of around $2.35 resulting in a dividend payout of more than 75%. AT&T's track record of divided payment has been extremely good with an annual increase in dividend payout of aroun...
Reliance Industries witnessing strong support in 765 to 770 band and has bounced back many times from those levels in past 10 months. Fundamentally the outlook beyond 2014 looks positive as the gas price agreement will be over and there could be go...
Contact us here for personalized consultancy subscription ************************** Update as on 31st July 2013 ************************** Currency movement has created panic in markets and some stocks have gone to mouth watering valuations.
The Kolkata headquartered UCO bank is a mid sized public sector bank with strong branch network. The stock price of the bank used to languish at around Rs 20 till late 2006 and then went up to as high as Rs 150 in Nov 2010 an appreciation of almost 7...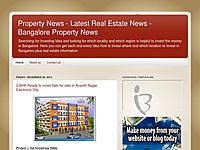 Bangalore is a fast growing city in India. The Bangalore city is very spacious and clean, which gives a higher standard of living for its citizens. The city of Bangalore has obtained a unique status in the country today because of its rapid developme...

Maybe this is usual, maybe not, but I'm used to write down all the ideas I periodically have which can make difference.Everything started about 5 years ago, when I've started writing down all the ideas I am having. I'll be short - they were a lot. An...