Blog Posts - Investor Education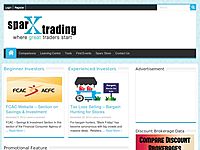 Sparx TradingA familiar saying among investment circles is that "everyone is a genius in a bull market".  Even though a bull market is reflective of significant optimism about stocks, in the stock market for everyContrarian Investing and Junior...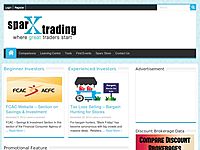 Sparx TradingWhether you are a beginner investor or a seasoned pro, staying on top of the mountains of investment information available online is a constant challenge.  The sheer quantity of information often makes it difficult to find quality, reli...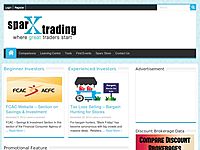 Sparx TradingContrarian investing is no easy feat.  You have to be willing to disagree with popular opinion and be willing to jump into a company or market that others have either shunned or abandoned outright.  Yet value investors as famous as Ben...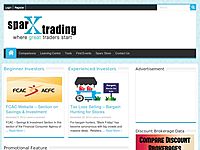 Sparx TradingIntroduction Whether you are Warren Buffet or an ordinary do-it-yourself investor, doing your homework is vital to managing your investments successfully.  Almost all of the experts we've talked to have consistently told us the same t...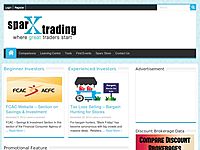 Sparx TradingAt the 2013 Cambridge House Vancouver Resource Investment Conference (VRIC), Sid Rajeev, the head of research at Fundamental Research Corporation, presented his outlook on 2013 and why mergers and acquisitions (M&A) might be somethin...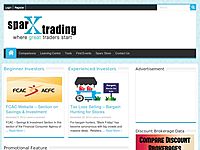 Sparx TradingIn chapter 8 of The Mindless Investor, the spotlight is on a popular approach to investing – fundamental analysis and why, according to Tyler Bollhorn, it is an inefficient approach for most small investors/traders to take when evaluat...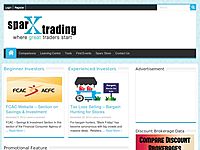 Sparx TradingIf there's one truth about a mercenary – it's that they mean business. In a resource conference filled with stories, opinions and "potential", it's a challenge for professionals and novices alike to identify real opportunitie...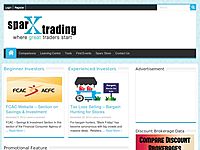 Sparx TradingIn part one of this series, we looked at the background of the Globe and Mail discount brokerage rankings as well as how they're structured and who they're targeted towards. In this next part, we take a detailed look at what the disc...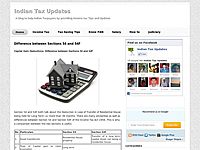 Obtaining Information about Unpaid and Unclaimed Amounts lying with Companies made easy. The Ministry of Corporate Affairs has launched a new search facility on its website for unpaid and unclaimed... [[ This is a content summary only. Visit www.ind...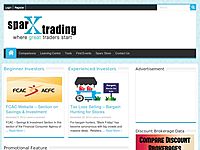 Sparx TradingHighlights of this Chapter – The Mindless Investor Chapter six of The Mindless Investor looks at the advantages that everyday investors have over the bigger players.  As it turns out, smaller investors have better maneuverability...