Blog Posts - Iranian Protests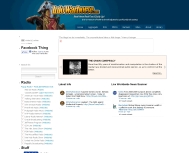 On this edition of Peter Lavelle's CrossTalk: What are the recent Iranian protests all about? Is it fair to compare them to the Egyptian uprising? Do Iranians treat their leader just like Egyptians treated Mubarak? And why has the US continuously...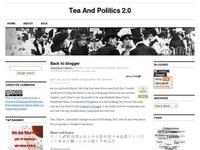 One of them is Ali Moussavi, Iranian opposition's leader's nephew. Of course, this is only some kind of Zionist plot, because Ahmadinejad causes furore on Iranian streets… What a bastard! More in PoliGazette. Posted in Ahmadinejad,...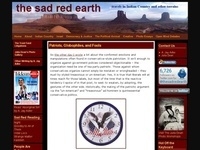 We get absorbed in our own lives. We overlook. We forget. All of the struggle is only so that each of us can sit in the sun, play with a child, watch a ball fly, hear a tune crooned, create. But for others the struggles go on. There is a very great o...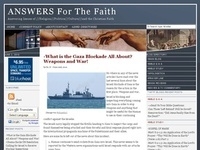 Today's celebration in Iran to mark the 30th anniversary of the 1979 seizure of the U.S. Embassy in Tehran ended in dueling 'death chants'. Usually, thousands will gather every year on this anniversary in Tehran to 'celebrate' by chanting t...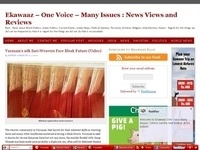 Iranian Dictator President Mahmoud Ahmadinejad on Friday called for the leader's of the opposition to be prosecuted over the post election unrest following the frauds in Iranian presidential election. Here we go again….Well; the final nail just g...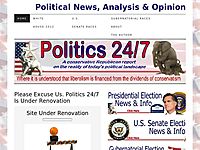 Americans are becoming angry  as they are being led astray and marched into very dangerous territory by the R.O.P.E. bunch. Who are the R.O.P.E. bunch? They are the Reid-Obama-Pelosi-Enablers. They are the liberal establishment and their suppo...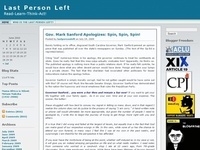 THE VOICE NEDA AGHA SOLTAN (1982-2009) Murdered by a Basij militia sniper on 20 June 2009 in Tehran   Tagged: Iran, Iranian elections, Iranian politics, Iranian protests, Neda...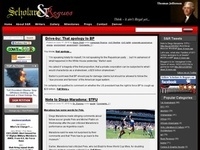 The revolution will not be brought to you in 140 characters or less from anonymous sources half-a-world away and repeated as the whole truth by talking heads with an agenda. It will not star your internet friends or make you vicariously courageous. A...