Blog Posts - Isabel Duarte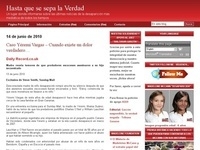 O Crime – Edición impresaPágina 315 Marzo 2012 Psicologia de la JusticiaOpinión de Paulo SargentoProfesor UniversitárioRespuesta al Derecho de Réplica de la Dra. Isabel Duarte, abogada de los McCann.La Dra. Isabel Duarte, representante legal d...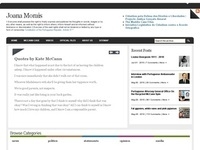 The trial of lawyer Marcos Aragão Correia and of the university teacher António Pedro Dores, over defamation of former PJ inspector Gonçalo Amaral, within the case of Leonor Cipriano, which was to take place on Thursday, in Faro, has been postpone...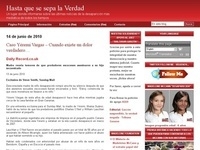 24 HorasEdición impresa Kate y Gerry están preocupados con la divulgación de pistas que no fueron seguidas por la Policía Judiciaria. Eso podría asustar al secuestrador e incluso llevarlo a librarse de la niñaTexto Ricardo Martins PereiraTodos...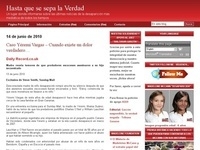 RTPSandra Felgueiras (Voz en off): Es una revelación que pone a la PJ en un brete, especialmente al inspector en Portimão que continúa recibiendo noticias de Madeleine. Fue un testigo de Amaral en el juicio del libro, La Verdad de la Mentira y se...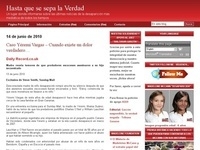 Lusa14 de Enero de 2010 a las 14:34El matrimonio McCann va a interponer una acción criminal contra Gonçalo Amaral por presunta violación del secreto de justicia en la reproducción de hechos de la investigación en el libro "Maddie - A Verdade d...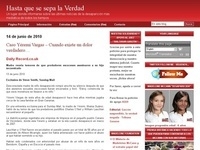 Jailhouselawyer13 de julio de 2009El documento de Isabel Duarte está escrito en gobbledygook (jerigonza). Gobbledygook es un término inglés utilizado para describir el lenguaje disparatado. En otras palabras, un galimatías. Un montón de estupide...