Blog Posts - Israeli Army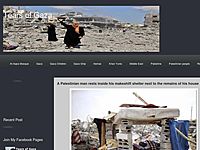 A young Palestinian walks through the house of Bilal Abu Zeid, which was demolished by the Israeli army...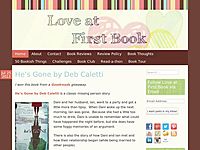 I loved The People of Forever Are Not Afraid by Shani Boianjiu.  This book was about a few teenage girls in Israel who enter the Israeli army and go their separate ways.  Shani tells the story of each girl individually, as well as the story of the...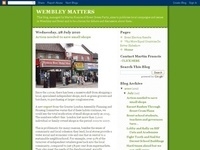 On Thursday night's Coast to Coast program, Linda Moulton Howe, of EarthFiles.com, reported on the UFO that was spotted and shot down by the Israeli Army o...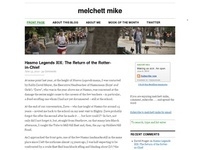 So, Taysir Hayb will be a free man next month. The IDF Sergeant, found guilty of manslaughter after shooting British "peace activist" Tom Hurndall in 2003, is to be released after serving five years of his eight-year sentence. But the H...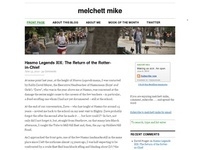 Dear Mr. Kiniklioğlu, I write in response to your op-ed article, This Israeli Government Has Gone Too Far, in last Wednesday's International Herald Tribune. "It makes yer sick . . ." So a dear, late uncle of mine would commence … Continu...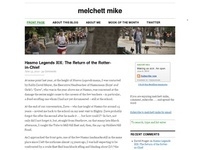 "No one likes us, no one likes us, no one likes us, we don't care. We are Millwall, super Millwall, we are Millwall from the Den." Strangely enough, this ostensibly inane football song (full rendition) was reverberating in my head … Conti...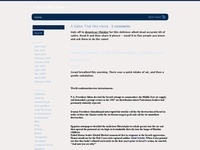 Let's be crystal clear on this: what happened was not a conflict between 'innocent aid workers' and Israeli soldiers. It was between armed, violent, gagging-to-fight Hamas supporters and the Israeli army. Here, posted by the always...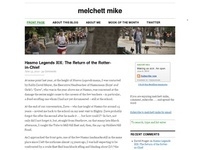 "It does exactly what it says on the tin."               So proclaims an advertising slogan for woodstain, which has entered UK popular culture to describe anything that is exactly as it appears or claims to be.          ...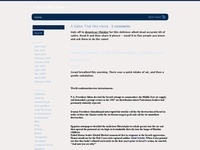 We're back in Dhimmiland UK - where Bloomsbury Theatre has just cancelled the Israeli Yom Ha'atzmaut gala scheduled to take place there. Yom Ha'atzmaut, for those unfamilar with the term, is the Israeli Independence Day. Yep - in...