Blog Posts - Jaclyn Of All Trades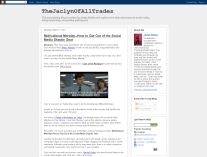 Well folks, it's been awhile. As a matter of fact, it's been too long since we last blogged. But there have been a lot of developments in the summer air (and there will be plenty more developments as we breeze into fall).Our client roster is growing,...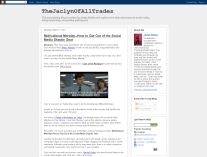 This is the story of two women, each with big dreams filled with passion, bright lights and fame. This is the story of two women who are open to taking risks and embracing spontaneity.This is the story of how social media and a willingness to connect...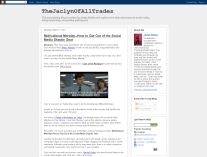 Hello and happy new year. I hope 2011 is starting off great for everyone so far. With this "beginning" often come new goals. Naturally, I am curious to learn of everyone's new year resolutions so please, do tell.I have a few myself, one of which is o...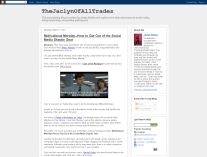 Happiness. We all want it but the question is do we all have it? I know for myself that happiness fluctuates depending upon the activities I am performing.Traveling makes me happy. Writing makes me happy. Singing and dancing make me happy.Happy Momen...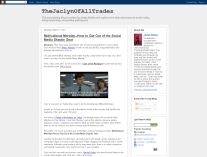 Social Media. We constantly hear about it. Naturally, we have a Facebook account, perhaps a Twitter account. Oh and what's that other popular site that can make anyone a celebrity? YouTube.The question becomes why are we "liking", "tweeting" and "tub...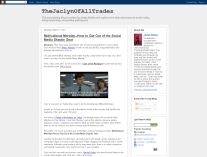 The best part about the Internet is connecting with those on the world wide web, those we may have never come across in this lifetime if not for the "Net."Such is the case with Kendi Lea, a style blogger I have grown to adore. I immediately began fol...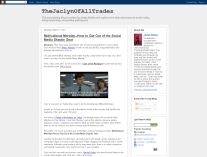 I love Social Media and all of the knowledge, experiences and connections it continues to provide for me. Having said that, my social media "case study" today starts off with the Beverly Hills Fashion Festival.I was invited to attend by one of the ev...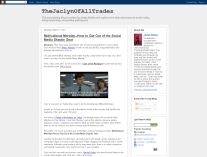 Well, I did it. I started this blog. This is not my first blog but it will be my best blog! Why? Because it will feature things that I am passionate about. I will also provide all kinds of fun tips for the readers with regard to networking, social me...