Blog Posts - Jacques Maghoma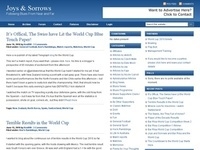 When I wrote my last article, we'd suffered back to back defeats and we hadn't yet beaten Ipswich as we turned the tide in our favour once again, yet I still didn't even begin to think we might be discussing the sacking of Gary Rowe...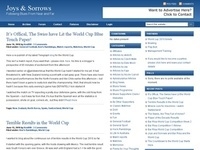 Back to back defeats (first time this season!) since my last article means we're now down to 8th in the table.  Not too bad, all things being considered, but we could have been third if we'd beaten Newcastle and Barnsley…yes that...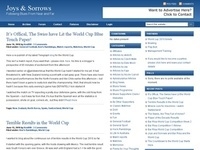 It has been weeks since I attended a game and the anticipation was therefore enhanced. In the recent past Blues had played twice on Friday evenings; at Burton which was televised when the lads put in a lacklustre performance and were deservedly turne...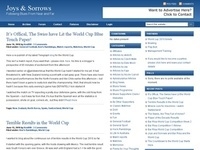 It's been an age since our last article, the game against the Villa feeling like months ago!  Even the Huddersfield draw was 10 days ago as I type! Since the Burton bashing, we've steadied the ship and collected two points in draws again...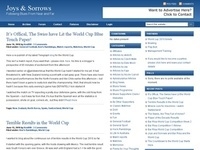 I'm sure Baz will do a proper match report, but I want to make a few comments. I wasn't looking forward to the match as much as I was a few weeks ago. They have improved under Bruce and the "new manager lift" couldn't ha...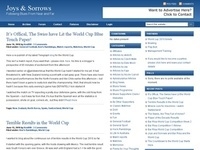 We rectified matters somewhat against Rotherham, but then blew it again against Burton…on the telly.  We had seemed to have put that particular 'curse' to bed, but it reared its potato…I mean ugly…head once again in the...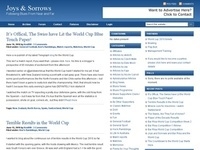 Six games unbeaten, now, and still the Blue machine marches on!  We were pretty good value for money against a rejuvenated Preston side who were fortunate to go a goal ahead but deservedly took the lead.  We perhaps deserved all three points at th...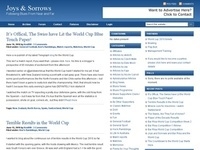 Five games unbeaten, then, and the Blue machine marches on from Loftus Road, back home.  Since our defeat to Wolves, we've looked a different prospect, even without Donaldson and Kuszczak available for the side.  Who'd have predicted th...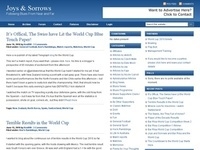 It is now getting to the time of the year when the bright weather is about to turn and the light on a Saturday afternoon at the football is going to become more subdued. As forecasted the rain was in evidence early on and it promised to be a wet Read...