Blog Posts - Jamie Xx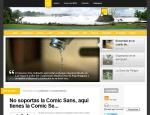 MI amigo Andrés Kerese compartió este alucinante video del tema "Gosh" de Jamie XX que está dirigido por Romain Gavras conocido entre otros por los videclips de M.I.A. Bad Girls y Born Free. A pesar de que en estos tiempos práctica...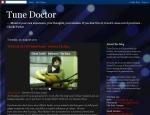 2015 - There has been a reawakening....have you felt it?Sfw, Shell Hunter and I after the first showing of the Force Awakens.Work, kids, mopping the floor and combined with a hint of can't be botheredness has left the blog somewhat 'rudderless'. It i...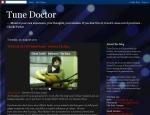 2015 - ANOTHER GREAT YEAR OF MUSICIt's been an amazingly life changing year not to mention very busy! Time and freedom, 2 things I took for granted before, are now a very valuable commodity so unfortunately Tunedr had to take the hit. Always at the b...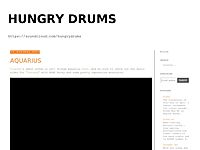 This is probably one of my favourite songs of late - 'I Know There's Gonna Be (Good Times)' is a summer cracker. Jamie XX has been playing an extended Dre Skull remix of the track since In Colours came out. It features Popcaan and...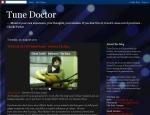 Three tracks that'll make you split your trousers...Sfw:-Other Lives - Easy Way Out (2015)2011's Tamer Animals was one of my albums of the year. It was a multi-layer of sonic lushness that could have been constructed into a cake that Mary Berry...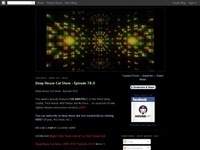 This week's episode features 120 MINUTES(!) of the finest Deep, Soulful, Tech House, Mid-Tempo and Nu Disco...All mixed by Andre WallukatDOWNLOAD (Right Click "Save Link As" or 'Save Target As):DOWNLOAD (from our Facebook page):Deep House Cat Show -...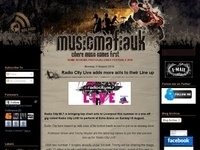 Keisza Mike Skinner Love Saves The Day festival CASTLE PARK, BRISTOL, 24th AND 25TH MAY 2014SUNDAY: http://www.residentadvisor.net/event.aspx?544102http://lovesavestheday.org/With anticipation building and with just over a month to go until the...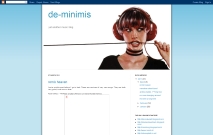 Here's the new Jamie XX single. What's to tell? Well - it's very 'XX' and by that I mean understated, subtle, ever so slightly laid back, almost ambient and catchy as anything.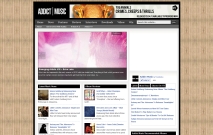 Producers/DJs John Talabot and Jamie xx hooked up in Miami last week to perform a back-to-back set for NTS radio as part of a Young Turk takeover...
Jamie xx recently put on a great DJ set at this years 'I Love Techno' festival in Ghent, Belgium. My only complaint with the set is that it's only thirty minutes long! Check out the chill sounds Jamie xx produces and cop the set bel...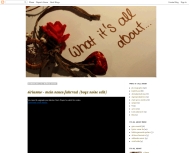 vor lauter klausuren und sonstigen unternehmungen häuft sich bei mir die ganze gute musik seit monaten nur an, aber schaffts leider nicht bis hierher...deswegen gibts jetzt wie in den anfängen dieses blogs mal wieder ein paar "lieblingsmusik-update...