Blog Posts - Japanese Boxwood Bonsai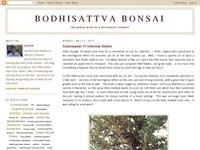 I've worked on this tree since purchasing as nursery stock almost 2 years ago. Pot created by my best friend Aaron, the legs are tree trunks that wind up into the top of the pot's rim. A view before work begins. This little tree cr...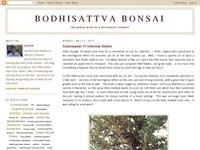 With all new toys or gadgets, comes some testing and breaking in. From a 2mp original iPhone camera to a 8mp htc incredible camera - I think my blog pics are going to look a 'little' better. I can even make movies to throw on Youtube and...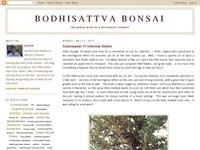 This is a very unique approach to bonsai and music, all at once! This little tree had to be zinging for days after making music! (Not only do people fare better when they approach nature - nature responds to positive human interaction!)...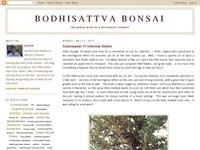 Well, it's becoming 'more' of a bonsai, I'll say that. :) This is the apex of my experience so far - of bonsai and homemade pottery combined. In this instance this pot is actually the creation of my best friend Aaron, which I'...