Blog Posts - Japanese Customs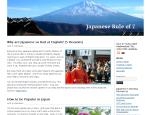 I'm probably the only person in the world who enjoys going to the dentist. But you know, between running for trains, dashing to the bathroom between English lessons, and constantly being pressured to sing Bowie at karaoke, it's the...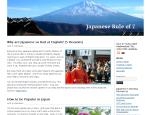 A reader named Furansujin recently described his stay with a Japanese host family: "They showed complete hysteria when I told them I loved curry or could eat takoyaki . . . the only reason i can think of for so many grins, laughs, and exclamations...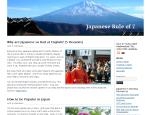 or, How I Became a Japanese Mercenary Last Tuesday around midnight, I found myself in a little Japanese bar, although I had to work Wednesday morning. I have no self control, basically. A couple seats down was a Japanese salaryman, and since the plac...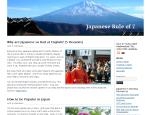 You never know what the day will bring—that's the exciting thing about waking up. So this morning, just as I was heading out for a fresh can of coffee at the corner 7-11, I noticed somebody'd pasted a scary Japanese note to the windshield of my...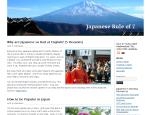 You should think twice about taking any advice Ken Seeroi has got to give. I mean, who'd listen to a guy who ditched a decent life in a first-world country for a freezing, tiny apartment, sleeping on the floor, and eating rice with sticks? Well, it...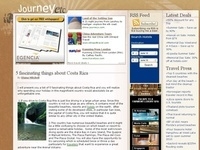 One of the biggest mistakes Westerners make when visiting foreign countries is to neglect learning about the key elements that differ in culture, and no differences are so glaring then those in... [[ This is a content summary only. Visit my website...
Dear foreign* person, (*When I say ̶ … 続きを読む →The post How to Get Along with People In 6 Easy Steps appeared first on Wanderlust Japan.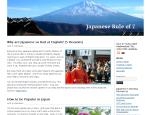 Fruit flies.  I woke up on my futon and all I could see were fruit flies, which for some reason, eh, didn't seem all that unusual.  Probably because when you live in Japan, strange stuff just happens.  I don't know why.  Like the other day I...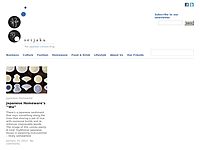 It's quite common to see a Westerner unconsciously stomp through refined Japanese customs like a clumsy "gaijin" (foreigner) Godzilla. Despite best efforts, shoehorning a foreigner into Japanese manner mode never seems to yield that romantic D...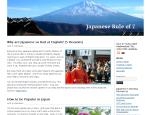 I'd been in Japan for almost a year before somebody finally gave me an honest answer. Now going back in time, funny story, I started using chopsticks when I was just a kid.  I don't know why.  It's not like my parents are secret ninjas or som...