Blog Posts - Jay Beckenstein
In this Series of Posts, I will Writing about the Artist's who are in My "Who's the Greatest Saxophone Player" Poll. The Poll is over to the Right of this Blog, its been Running for a Couple of Day's...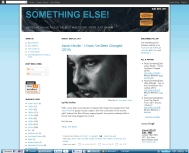 by Something Else Reviews We attempted to give ourselves some cover by assuring one another that Spyro Gyra started out more in the vein of Weather Report than, say, David Sanborn. We really did. But, after pulling out the actual albums, it didn't t...