Blog Posts - Jennifer Carroll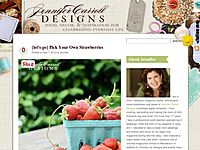 I am busy, busy working on the Summer 2012 issue of Celebrating Everyday Life with Jennifer Carroll and just had to share this little teaser image with you! This is for a party scene that I am working on and I don't want to give you too many de...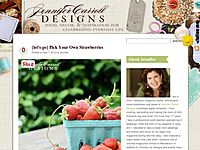 In the early 1990′s I lived in Los Angeles for a few years and while there were many, many restaurants where I loved to eat – one that stands out in my mind is Roscoe's House of Chicken & Waffles. Now, being the good southern gi...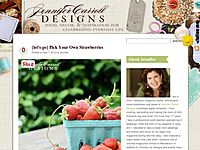 I'm working on a fun design for Mother's Day 2012 and wanted to give you a sneak peek at what I'm up to. I'm working on an invitation, menu card and a teabag tag like the one you see above. This tea bag is based on a sweet tea...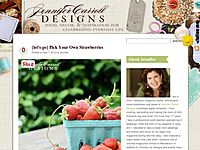 I'm a big fan of Leslie Shewring's blog A Creative Mint. I especially love her mood board's! They are what inspired me to create this Robin's Egg Blue board. It began with this set of vintage inspired stamps. I love this set &...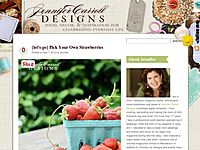 I love the BBQ Chicken Pizza at a certain restaurant (not sure if I should name names….) but when I buy the frozen kind in the grocery store it never tastes how I wish it would… I don't have this restaurant in my town so it's...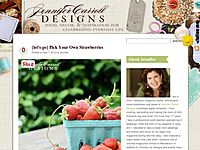 Hello, my name is Jennifer Carroll and I'm a Union Jack addict. It's true. I'm completely head-over-heels in love with Great Britain. I love the books, the music, the television (You know you love Downton Abbey too!), the ROYALTY, t...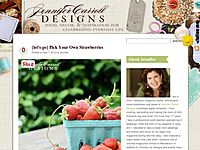 Good grief! Do you ever set out with a great plan for doing something only to be foiled at seemingly every turn? That's how I've felt at times with my blog… Don't get me wrong, I love it! I mean really LOVE it! But somehow lif...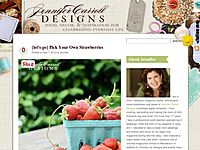 Alas, Easter is over and I have a lot of hard boiled eggs loitering about in my kitchen. Now some were out for more than 2 hours so they need to go bye-bye. As I stood at the trash can about to throw out some of my lovely lace eggs, I had a brief mom...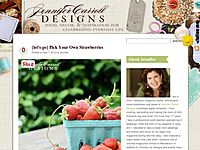 My new home has the loveliest hydrangea bush in the backyard and it inspired me to create this lush Easter centerpiece staring these creamy delights. Masses of flower heads in a variety of containers, short and tall, wide and narrow – collectiv...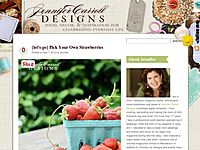 It is so hard to believe that Easter is right around the corner…. this year is flying! I realized I was about to miss sharing any fun Easter crafts with you if I didn't hop to it (tee-hee, I couldn't resist!). So to celebrate this p...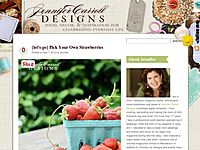 We love kale chips at my house. Really. Even my little Emma will munch away happily on this tasty snack. I love it because not only is Kale a SuperFood (meaning it packs a wallop of vitamins, minerals and other goodies for healthy bodies!) but it is...