Blog Posts - Jerry Reese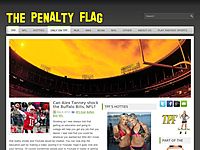 The shorthand answer is "absolutely nothing". The media's gross mishandling of the "bias" coverage of the New York Giants' Eli Manning dates back to his controversial decision to opt out of San Diego. It was a controversial decision,...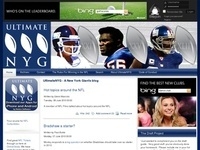 Phillips is out for the year. I really did not want to even post today. Losing Osi last August was worse than this, but this is up there. Francesa said it is big, very big. He did not back away, kept on repeating how big a loss this is for the Giants...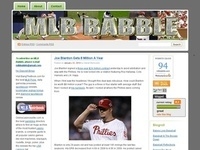 The Giants made some interesting roster moves as they prepare for their primetime showdown in Dallas on Sunday night. The Giants claimed running back Gartell Johnson off of waivers from the San Diego Chargers, likely as a temporary replaceme...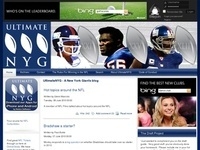 Jerry Reese did Q&A with Giants fans. Bob Papa moderated.Re expanding the season to 18 games: "Still in the early stages.. a lot of red tape.. Players Union will have to sign off on a lot of stuff. If you go to a longer season you will have to expand...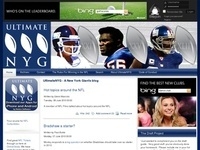 One of the regulars to the Ultimatenyg New York Giants Blog who comments here on occasion is a former NFL Scout. He knows a thing or two about football, and was generous enough to share his thoughts with us from late Saturday night after Day 1 of the...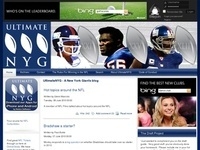 On Saturday night when Day 1 was over, we heard from Reese (and Ultimatenyg in the comments section):Q&A with Jerry Reese:Q: Did you get your man? A: We got a very good player; very good player. We like him a lot. He is a big, strong kid, very produc...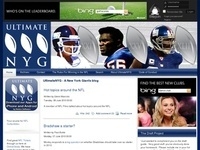 The football world did a lot of post draft 2009 analysis yesterday. We left our analysis from Saturday and Sunday to stand alone for Monday because we do not look at what others are saying. Our conclusions are not based on what anyone else thinks. Ju...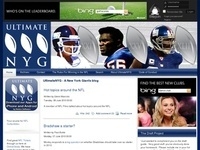 William Beatty, Clint Sintim and Hakeem NicksQuick summary: We did not get Braylon Edwards, so that was disappointing. It always takes years to grade picks, but with that said, the early word is that Nicks and Sintim were uninspiring picks while Beat...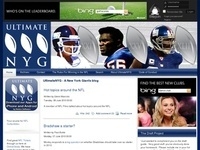 How aggressively do the Giants go after Chris Canty in the wake of Rocky Bernard being signed? What are the chances of the Giants signing him?Pros:1) The perfect mix of age (26) and experience (4 yrs)2) Able to play both DE and DT well3) Cofield and...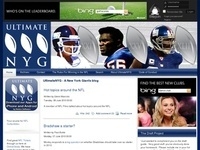 and nary a peep from the Ultimatenyg blog. Sometimes it is what we don't say that is just as important as what we say. Hit the snooze button when the Free Agency alarm goes off. Reese is so calculated that it is almost boring. He wanted Jacobs done,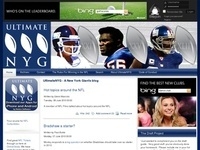 Giants and Jacobs get deal done for 4 years. Good work Reese and Jacobs. Details of how much is guaranteed for the injury-prone RB will determine how well it was crafted for both sides, but it is still a positive for both sides.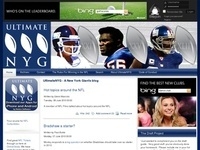 Jerry Reese transcript Q&A at the NFL Combine.The most interesting item of note was Gibril Wilson getting cut. Al Davis and the Raiders are clearly a derailed train, completely out of control. Do you realize how much Wilson scored from this? Try..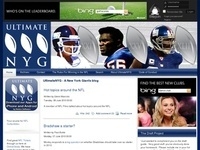 Today this blog crossed over the 100,000 hits milestone. So celebrate with Ultimatenyg as we usher in a stronger 2009 with a hungrier Giants team that will play with increased resolve to win a title. This week is the Super Bowl. Robbins likes the Ste...