Blog Posts - Jesus' Revelation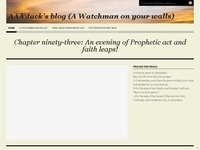 Zechariah 13 (NKJV) Idolatry Cut Off "In that day a fountain shall be opened for the house of David and for the inhabitants of Jerusalem, for sin and for uncleanness. 2 "It shall be in that day," says the Lord of hosts, "that I will cut off t...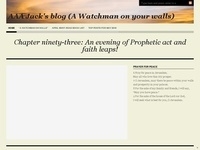 When I saw him, I fell at his feet as if I were dead. But he laid his right hand on me and said, "Don't be afraid! I am the … Continue reading →...