Blog Posts - Jewelry Sale
This year, you can skip the lines and shop from the comfort of your living room while getting the best Black Friday Deals in pearl jewelry!Keira Pearl Earrings - now at US$48 instead of US$69We are inviting you to join the shopping extravaganza in th...
What is the best way of warming up in the coming fall? Wrap yourself in colorful pearls from this season's collections!Just look inside your wardrobe. We so got used to the idea that we only wear black and gray in the cool season that we dread comi...
Each and every year we struggle to find a perfect gift for HER for Valentine's Day. What would that be? A classy candle-lit dinner? A bouquet of her favorite roses? A little jewel she will never part with again? A little bit of each? In case you st...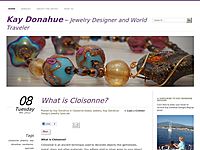 Showing my jewelry at the Bunkhouse Gallery these past two weekends was a huge success. One, because it was great …Continue reading »...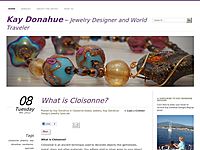 First, thanks to all of you who answered my survey questions in my last post. Your answers inspire my future …Continue reading »...