Blog Posts - Jinkyscrafts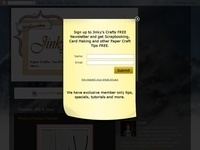 Shade of Grey InvitesJinky's Crafts Exploding Box Wedding Invitation in Pink and Grey color scheme are handcrafted in our own unique way. They're elegantly decorated with miniature doves and cut-outs. This Wedding Box Invitation is ext...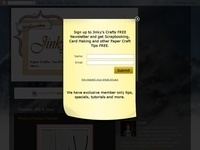 Happy Weekend Eve everyone! I justwant to share this cute 1st Birthday Exploding Box Album Imade for my friend's little boy with you. Can you imagine I whipped this up inless than an hour? Yes Ladies, that's when being Crafty comes ha...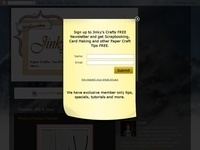 Hola! Happy Leap Day everyone! Did you know that leap years go back to the days of Caesar, and were invented so that spring would fall at the same time every year?In celebration of spring, I have a super easy and fast project I would like to share. I...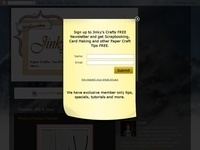 Hello Fellow Crafters! Did you miss me? I know I have been MIA since Christmas. I was just so busy attending to my house guests and finishing some orders that I have not had time to do any blog posting.Anyway, I am back! And today, I would love...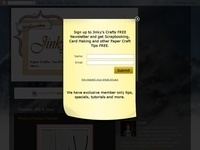 Happy New Year everyone! I can not believe it is 2012 already, where did 2011 go!?!Today I have a mini storage and organization project for you. Just in time for those New Year's Resolutions to get organized this year. You might have seen several ver...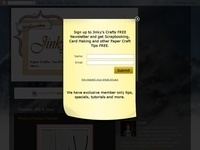 Happy Thursday everyone! Today I would like to share a cool and functional project using one of the innovative tools from Crafter's Companion - The Boxer Board. That's correct my friends, this Dresser Drawer with Mirror was NOT DONE by any Electronic...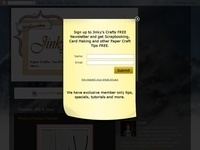 Hello Everyone! Can you believe it is already August? Yeah, time flies so fast. This month Crafter's Companion have an awesome giveaway. It's the Envelobox Creator. I am just lucky to be a Design Team member for Crafter's Companion USA. They car...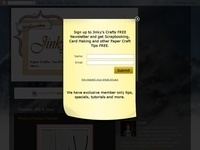 Hi Everyone! I am excited to share with you my latest project using The Boxer Ultimate Tool. This is very easy to make. I was able to achieve a perfect stripes for my Tote Bag by scoring my panels in 1 inch intervals using The Boxer b...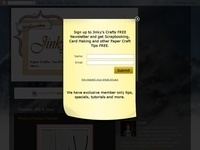 Japanese Style Box + Bi-Fold Sunflower Wedding InvitationsHappy Thursday Everyone! One more day, before the latest Paint Fusion launch. Today, I am excited to share with you a project I made using the Sheena Douglas Paint Fusion Sunflower Stamps...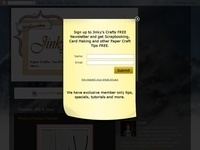 Hello everyone! I am back with another 3D project. Today, I will be sharing not one but three projects. So brace yourself, I am warning you - there are lots of photos! You better grab a cup of coffee. LOL! Yes, today I will be sharing with you...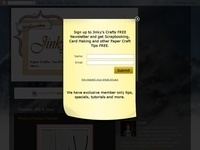 Hello everyone! Finally, the wait is over! This awesome Fairyopolis Card Kit that I used on today's project is Now Available! Today, Crafter's Companion launched this Flower Fairies Card Making Kit ! This card-making kit is filled to the b...