Blog Posts - Johnny Bristol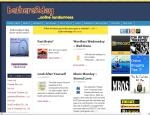 bethere2day - Music Monday Retroish 120 - Post your choice of songs and join in add your link to the Linky. Music Monday – Retroish 120...
It was now Christmas of 1988, I can Remember this Period Quite Clearly as it was the First Christmas in a While, where I was in a Decent Paid Job Working for a Company with Fairly Easy Working Hours. The Previous Christmas I was in Self-Employment a...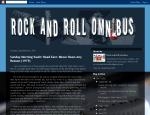 Johnny Bristol made his first successes as a producer for Motown. Among the many he produced hits for included, Marvin Gaye, Gladys Knight & the Pips, Diana Ross & the Supremes, and Smokey Robinson & the Miracles.
Working on the Rigs was a bit of an Eye Opener (for somebody who had been used to their Home Comforts and Dry Land) I remember one Incident that Happened during either My First or Second Trip! I used to Cook all the Meals for about 25 Blokes at any...