Blog Posts - Jonathan Grounds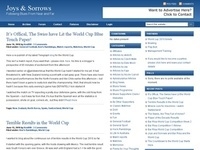 When I wrote my last article, we'd suffered back to back defeats and we hadn't yet beaten Ipswich as we turned the tide in our favour once again, yet I still didn't even begin to think we might be discussing the sacking of Gary Rowe...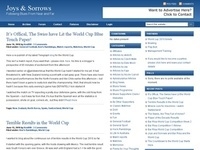 Back to back defeats (first time this season!) since my last article means we're now down to 8th in the table.  Not too bad, all things being considered, but we could have been third if we'd beaten Newcastle and Barnsley…yes that...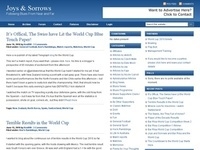 The spring is sprung, The grass is riz, I wonder where the boidies is? Why the boids is on the wing, Well, isn't that absoid, Cuz everybody knows, The wing is on the boid! Here we are in early May and beautiful weather is at last greeting us in...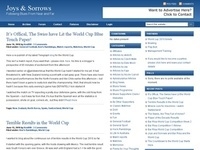 In typical fashion, the weather having been beautiful all the way through the working week had changed dramatically to greet the weekend and Saturday morning was dull, dank, cold and distinctly unpromising. I needed to go and see my 91 years-old aunt...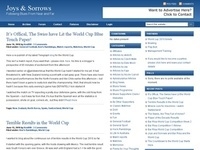 It was a cold blustery day in my part of the world and I was up early because in truth I didn't quite know what my final arrangements were regarding meeting up with mates prior to the game. Will was definitely not going as he had a family get t...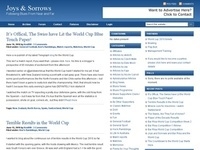 Blues versus Blackburn… Last season's Blackburn match had me wittering on about Rowett's first 29 matches in charge with twelve wins in total.  He's added handsomely to that tally this season, but we've Grounds (ahem) t...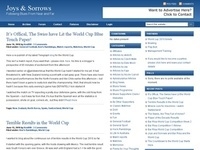 Rather unsurprisingly, we are proud to announce that the winner of our end of season, Player of the Season Poll, is Clayton Donaldson.  Well done that man, who garnered an impressive 71% of the votes.  Here are the final standings:   Clayton D...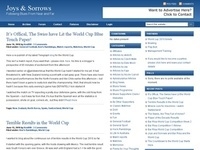 The last poll we ran on this site ran like this: Where will Gary Rowett steer Blues to this season? Mid-Table Security (42%, 204 Votes) About tenth, just missing the play offs (29%, 141 Votes) The Playoffs (14%, 68 Votes) Lower Reaches Survival (9%,...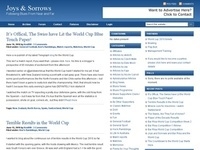 I didn't think I was going to make it to this game but as fate would have it, my last appointment of the day cancelled early doors on Tuesday morning and it made the highly improbable possible. So I jumped into the car at just after 3.30 pm and hea...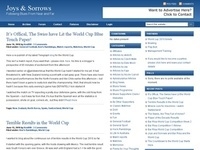 Pull the Hudder One… (Article Adapted From One Featured In This Weekend's Made In Brum Magazine) After a massive 'blip' we're back 'on track' on another mini-unbeaten-run.  Long may it continue, starting tod...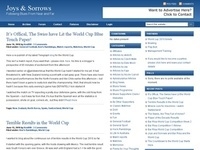 I admit to being one of the old school when it comes to the FA Cup. I absolutely love it and always have from a small kid. Third round day still gives me a buzz and it's even better if your team wins because you feel you've got a chance o...