Blog Posts - Joomla 1.5 Extensions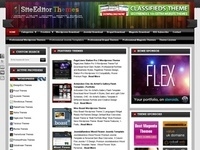 The Jm Classifieds Joomla Template "Joomla! Directory" Web Site Style JoomlaMonster Design, Different Front and Subpages. Jm Classifieds Template is 3 Column Fresh Blue Premium Joomla! Template. Updated on Thursday, 15 April 2010 11:56 N...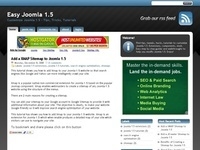 This tutorial shows you how to add Xmap to your Joomla 1.5 website so that search engines like Google and Yahoo can more intelligently crawl your site.Xmap is a popular native non-commercial extension for Joomla 1.5 based on the popular Joomap compon...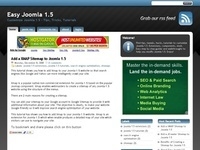 In this tutorial Joomla 1.5 webmasters will learn how to add JCrawler - a very simple sitemap to their website. Creating a sitemap enables you to submit a directory of your URL links to search engines like Google and Yahoo thereby improving the index...