Blog Posts - Josh Kaufman Infelizmente que há algum tempo não escrevo no Surf Locus. Isto porque recentemente comecei um novo projecto chamado "O Macaco de Imitação", um blog sobre o gosto por aprender novas coisas e adquirir novas skills.Logo de "O Macaco de Imitação".
"Good theory helps people to steer to good decisions – not just in business, but in life, too." -Clayton M. Christensen What are the degrees of bachelor and master of science business administration for? How about the MBA? Case studies and...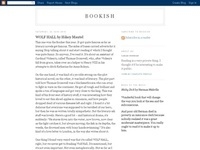 This is an unusual entry for this blog. It is, according to the author, a distillation of the most important ideas to be learnt in an MBA.The author clearly has a pretty big chip on his shoulder about MBA programmes, and in particular about their pr...