Blog Posts - Joyful Items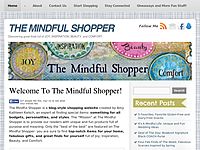 The color blue is definitely the "in" color for Fall/Winter home decor this year. The most popular variations of this color are rich, jewel tones (cobalt, navy, indigo, etc). Even though blue is the color on trend now, it also provides a...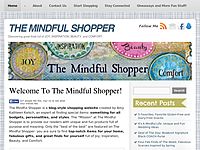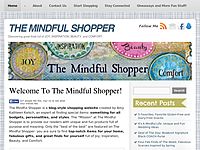 I am a HUGE fan of the online boutique Uncommon Goods. In fact, this company was one of the inspirations behind the creation of The Mindful Shopper. Uncommon Goods features many beautiful handmade and eco-friendly items. They also donate a portion o...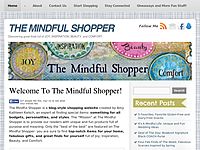 I had a great time putting together my collection of "The Top Adorable Baby Onesies" which I recently posted here. Today I get to launch a giveaway featuring 5 of these Adorable Onesies in  The Ultimate Baby Gift Giveaway Package! One l...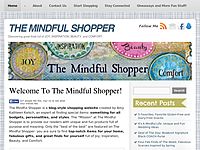 I am excited to introduce Artist Nicole Marshall of Chloe Christine! Nicole is a gifted artist and entrepreneur. She creates jewelry and home decor with great passion. Her work is authentic and inspiring! Nicole is also treating us to a special giv...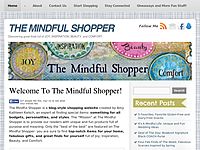 8 Awesome DIY Easter Decor Ideas Click here to view these projects. Hello! Since creating The Mindful Shopper I have discovered I can incorporate the mission of The Mindful Shopper into my own life in many ways in addition to shopping. I have fou...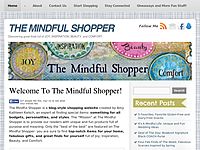 Today's post is all about fun and unique bunny-themed items, perfect for Easter gift-giving. I had a lot of fun searching for these super cute items and hope  you enjoy them. (1) These super cute Plush Bunnies ($29 each) are created by Blue...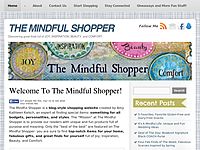 COACH Purse Deal: The Poppy Bowknot Signature Black Tote When I saw this fantastic COACH purse deal, I couldn't resist posting this today as a feature post on The Mindful Shopper. This darling COACH Poppy Bowknot Signature Black Tote ($258, on...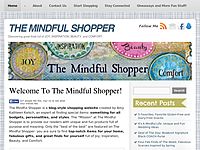 Fabulous Scarves Inspired by Spring! Why a post today about Spring Fashion? Today in Minneapolis, we are facing the reality of another HUGE snowstorm. I know this Winter has been tough for many of us. My hope is that these beautiful … Continue...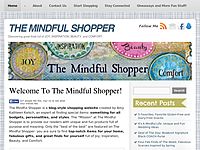 A Look Back at Our Top Posts and Pinterest Pins from 2013! I get excited when the time comes to look back at the previous year at The Mindful Shopper and to share some of our Top Pins, Posts, and … Continue reading →The post Our Top Pins...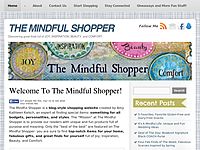 We have gotten to the "heart" of the matter at The Mindful Shopper and created a fun collection of items full of heart. There is something here for all of the special people in your life- something for everyone, every … Continue rea...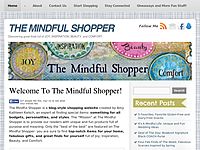 Hello Friends! Welcome to my first post of 2014! As each New Year arrives, I spend time reflecting upon my life. This year I came to a very important realization, something that has been life-changing for me! So of course, … Continue reading ...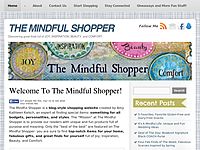 [FIRST ROW] Wine Bottle Holders ($14, on sale for $12 each). Red Ornament Plate ($6.36 each). 5-Piece Wine Bottle Accessory Set ($34, on sale for $25.50). [SECOND ROW] Sweet Bird Cup and Saucer Set ($27.96, set of four). Bulldog Bottle Stopper ($1...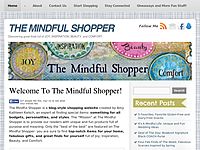 Gifts For Baby [FIRST ROW] Cable Knit & Luxe Faux Fur Bunting ($49, on sale for $39). Pirates and Mermaid Rattles ($14-$20). [SECOND ROW] Baby Shark Slippers ($34). Striped Flower Rattle ($29, on sale for $21.95). Horse Mobile ($139) by Artist...