Blog Posts - Jual Manik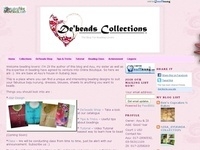 Kelas jahitan manik untuk basic pada khamis ini, kepada siapa - siapa yang berminat masih boleh join kelas basic.Untuk maklumat lanjut sila layari link --> Kelas jahitan manik Atau contact Ayu - 017 - 2836592 / Zil - 010 - 2258942...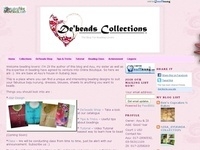 JOM BORONG MANIK di kedai kami esok sehingga ahad ini!!Disamping promosi buy 5 free 1 untuk barangan tertentu, anda juga boleh mendapatkan voucher2 yang menarik 😊😊!!☆Pembelian RM100 keatas = RM5 gift voucher atau FREE 1 hour beading tuto...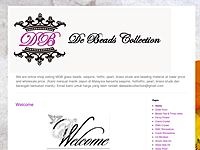 Selamat Hari Raya kepada semua!Disini kami ingin mengucapkan Terima Kasih kepada pelanggan - pelanggan setia kami, dengan sokongan anda dan peningkatan permintaan diamond with housing (DWH), kami kini menawarkan harga yang RENDAH untuk DWH Matte colo...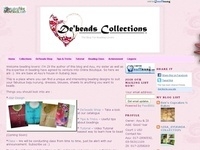 Hi beaders semua, sorry lama dah tak update blog ni, tapi kalau nak maklumat yang terkini boleh lah follow instagram (@debeadscollection) dan Facebook page kami ya. Saya selalu update disitu almaklum lah lebih senang :DAnyhow, memandangkan sekarang n...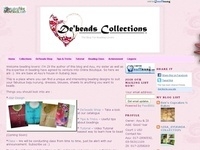 Barang baru ya beads lover, bracelet hotfix, ada gam dibelakang so cuma perlu di seterika di atas kain, baju, tudung ataupun beg dan kasut.Harga promotion - Discount 10% for order between 4/5/15 – 18/5/15Interested cepat- cepat order kat Ayu -...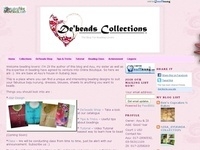 Barang baru dah sampai and more to come!!Check out new CZ Crsytal berbentuk Tear and Bell serta New Bigger size for fancy resin :) Click gambar untuk ke online catalog for new item ya.Check out more beads in our online beads shop at: http://keda...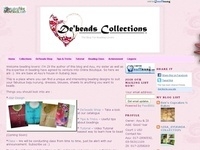 Small Pack Price:3 packs RM10 (boleh campur color dan bentuk)1 pack 20pcs Big Pack PriceSila melawat kedai manik online kami untuk lebih banyak pilihan manik, mutiara, diamond with housing, dan hotfix, acrylic dan banyak lagi : http://kedai...