Blog Posts - Juergen Teller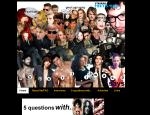 No need to panic, Paz de la Huerta is simply exercising some inner demons for art's sake in these new images from Vivienne Westwood's spring summer campaign shot by Juergen Teller! I also feel like this is the first campaign this season which a...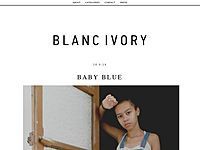 FILED UNDER: PHOTOGRAPHYJuergen Teller's portraits of Kate Moss are among my favourite photos of her. Not only because Teller is a terrific photographer but also because he manages to capture Kate in a really special way -- minimal make up, naturally...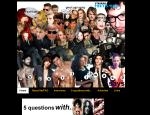 Nicolas Ghesquière is doing everything right in his first fashion campaign for Louis Vuitton which sees not one but three great photographers (Annie Leibovitz, Juergen Teller & Bruce Weber) photograph actress Charlotte Gainsbourg and models...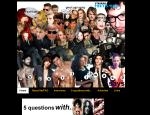 For the spring issue of Fantastic Man, Boris Becker reminds us that Wimbledon is just around the corner in this fabulously-shot cover by his compatriot Juergen Teller. As well as an interview with the tennis legend, the new issue also promises interv...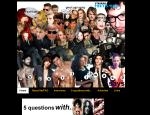 Kirsten Dunst cements her status as everyone's favourite Californian blonde in the pages of Sofia Coppola's guest edited issue of W this month. If you would like to read her super cute interview with Coppola click here, but for now just sit bac...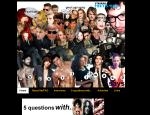 Sofia Coppola realises her childhood dream of editing a magazine this month when the May issue of W hits newsstands and features her own guest-edited section which is said to focus on her lifestyle and friends. Snarky blonde Kirsten Dunst,...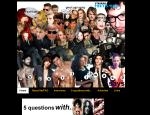 Cole Mohr returns as the face of Marc Jacobs menswear in this first look at the spring campaign which was shot by longtime collaborator - apart from when Miley Cyrus is on set - Juergen Teller. The quirky male model is photographed standi...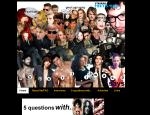 Pussy Riot are giving me life in this gif which shows off their three covers for Pop magazine's spring issue. Shot by Juergen Teller and then mounted on colours that make me want to drop something like its hot on my tongue, this is a magazine p...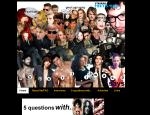 #FreshVisit Juergen Tellervia.ftape...
Missoni, Almodóvar, de Palma, Teller, Boscono y Villa Rosa Imagínense el circo. Es completamente ecléctico y delicioso! Vamos Missoni, sal a bailar, que tú lo haces fenomenal, tu cuerpo se mueve como una palmera, suave suave, su, su, suave…. Me...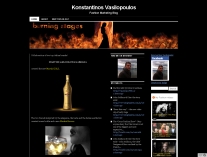 Fashion Designers have always been working on how to dress people and creat new designs for clothes and accessories. But the fashion industry had always been using a provocative way to promote and advertise the brands! Nudity in fashion is used R...