Blog Posts - Junk Style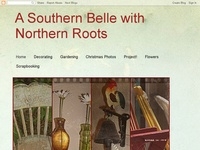 Like the vintage bowl above, unusual planters part one featured planting in mailboxes, toolboxes and big bowls, things you don't normally associate with gardening, yet you can still get maximum impact by using everyday items. Setting a pot in an esta...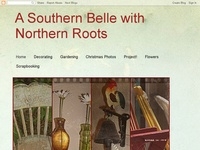 My dad and step mom Rachel came for a visit, things are back to normal now, we had a great visit and a wonderful privilege of showing them what clean up week is all about. In our neck of the woods we have a one week period when we can throw almo...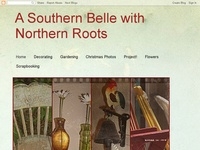 For years I have wanted a pot rack. I had a great piece picked out but it was too heavy for the ceiling and my husband hated it. I love the look of ladders but we are fairly limited on space and have low ceilings. One thing I have is plenty of tool t...
I wanted to re-highlight the vignette in the Uber Shabby Room Parts 1 & 2.I love the mix of the milk glass with the weathered urns and spindles. I like the element of surprise when an odd object is placed somewhere unexpec...