Blog Posts - Kamay Ni Hesus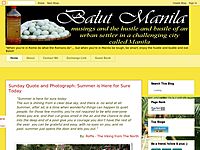 20th of April The joyful news that He is risen does not change the contemporary world. Still before us lie work, discipline, sacrifice.But the fact of Easter gives us the spiritual power to do the work, accept the discipline, sacrifice.~Henry Knox Sh...
Planning of going to Kamay ni Hesus in Lucban and Quezon Visita Iglesia is the popular pilgrimage destination during Lenten season. Apart from the experienced of spiritual pilgrimage, Quezon is also one of the favorite tourist destination in Luzon.Re...
After knowing how to get to Kamay ni Hesus in Lucban Quezon the next thing you should know is the schedule of mass of Father Joey Faller or the "Kamay ni Hesus Healing Mass Schedule".Read more »...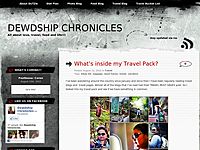 On my parents 30th wedding anniversary, we decided to celebrate with some friends and workmates. We are headed to Lucban, Quezon as we wanted to visit Kamay ni Hesus Shrine. One month before the celebration, I suggested that we have an overnight stay...
One of the favorite place that people wants to go during vacation especially holy week is the Station of the Cross at The Kamay ni Hesus Shrine (hand of Jesus Shrine) in Lucban, Quezon. Below this post you will find easy way on How to get to "K...